Nuits D'Été Avec Abdou El Omari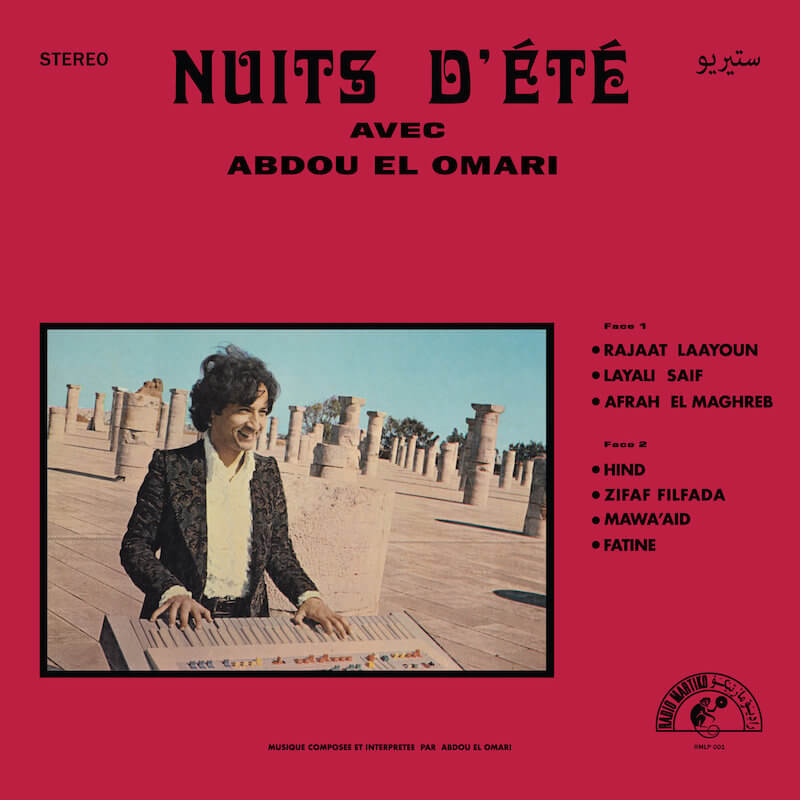 Abdou El Omari: keyboardist, composer, bandleader, record store owner and hairdresser. Since we last wrote about the Moroccan musician back in 2016, his music has been reissued and gone out of print. But now it's back, courtesy of Belgium's Entropia Records, compiled on three separate lps. Hypnotic, sinister funk. Snaking organ lines. Polyrhythms. Untethered vocals. Don't sleep on these.
Only the good shit. Aquarium Drunkard is powered by its patrons. Keep the servers humming and help us continue doing it by pledging your support via our Patreon page.