Calvin Love :: Lavender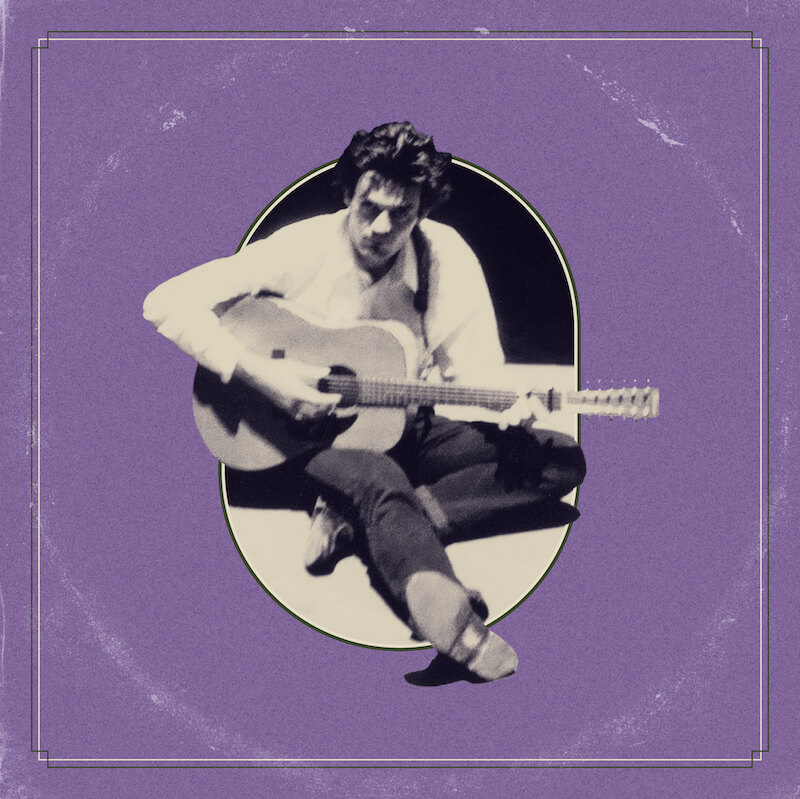 Canadian crooner Calvin Love's work runs the gamut from danceable pop to existential dream. His latest record, Lavender, oozes with what you might call modern loneliness, in that there is no such thing as "away" or "getting away from it all." Everything comes to us now, no matter where we are, despite whether we want it or not. "Connected" does not stop you from feeling alone or far afield from where you sense you ought to be.
On Lavender, Love delivers a crestfallen soundtrack of near-escape. Like Chris Isaak trapped in a David Lynch film, Love's haunting vocals guide the listener through poetic verses on archetypes of love and truth. Regardless of the source – personal experience, the posthumous discovery of a grandfather's poetry, observations of an evolving world – Love distills it into a pool of celestial wisdom.
Recorded in multiple locations across Turtle Island, Love leans into his voice and his writing, transforming his sound and distilling ruminations into a palette that evokes Leonard Cohen, Gordon Lightfoot, and Nick Drake. From a basement in Edmonton, Alberta, on the Trans-Canada Highway, into the motels and shared couches of Los Angeles and, finally, in the foothills of the Rockies, Love plies his distinct cadence across a lush yet restrained soundscape.
Removed from a singular sense of place, Love would seem to have found inspiration in the kind of reflection that only comes from intentional solitude, amongst the curious peoples who populate those alone moments of our lives: the stranded, the lost, the alone. It is a world in which "they" is everyone else.
The album's lyrics hearken back to a lost age – quite literally to his great grandfather, who penned the words that would become "Come Into The Garden." A dreamer, a farmer, a poet – Lois Ray Howard did not find literary success in life, but he was blessed with a great-grandson who had the vision and passion to transpose his words into a modern setting, one that shows that this "modern" loneliness is may be anything but.
One walks away from Lavender wondering if Love is Svengali, shaman, or Sputnik – the album is as comfortable on the astral plane as it is on the great plains of North America. These are songs that come on gently, subtly, and sneak in a grooving bass and rhythm unexpectedly. Grounded by Love's plain-spoken but plaintive words, the album unfolds like a bedtime story that keeps you up at night or sitting in backseats, forehead pushed against the cold glass window as your breath fogs up the view; hours lost in thought or days lost to worries. Lavender feels very now but you leave the album wondering if it was all ever any other way. | b kramer
Aquarium Drunkard is powered by our patrons. Keep the servers humming and help us continue doing it by pledging your support via our Patreon page. For heads, by heads.