In the footage, two unknown persons are beating people
Warsaw and Minsk continued to accuse each other of cruel treatment of migrants who had accumulated on the Belarusian-Polish border hoping to get to Europe. A video appeared in which two unknown persons beat illegal immigrants. The shots are provided by the Telegram channel Shot.
Photo: AP form, apparently, they beat people who have gathered at the fence. At the same time, the sound of a shot is heard, as well as loud male and female screams.
The video was filmed from afar, while it is impossible to make out identification marks on the clothes of the attackers. It is also unclear from which side of the border the events are taking place, but you can clearly hear how the authors of the video are discussing the situation. At the same time, they speak Polish.
Earlier, the Belarusian authorities accused Polish border guards of cruel treatment of illegal migrants. The Belarusian Border Committee has published relevant photos and videos.
Now, according to various sources, there are several thousand migrants at the Belarusian-Polish border. They are trying to break through the established fences, according to some reports, two large groups of illegal immigrants managed to penetrate into Poland.
Due to the current situation, the authorities of Poland and Lithuania have introduced a state of emergency in areas bordering Belarus. At the same time, Warsaw threatened to completely close the border with the neighboring republic.
Migrants brought to Belarus storm the border with Poland: frames of chaos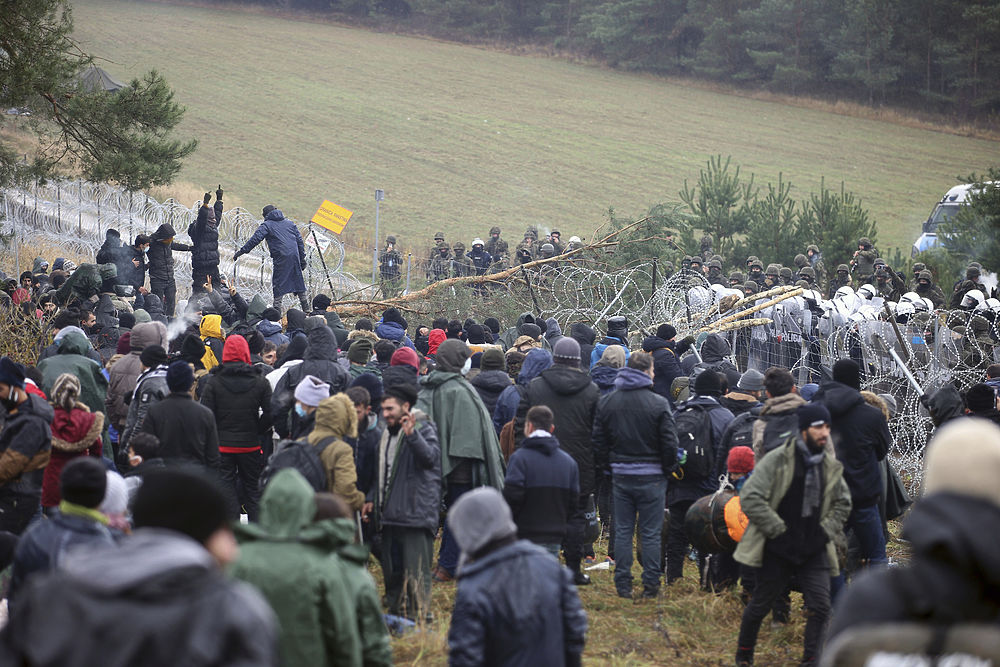 See the related photo gallery