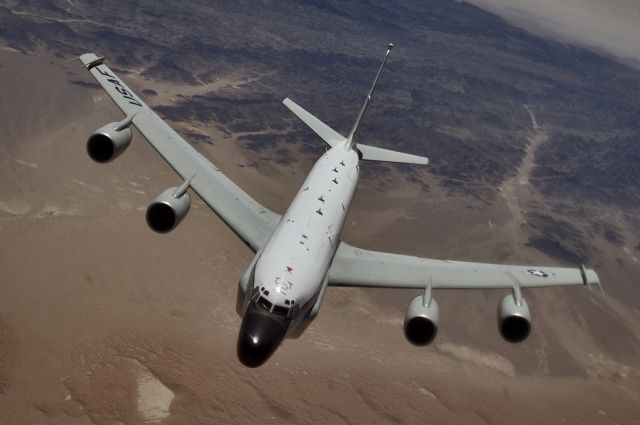 The RC-135 reconnaissance aircraft of the British Air Force made an attempt to approach the border near the south-west of the Crimean Peninsula, the Russian Ministry of Defense reports.
This happened today, November 11, from 12.00 to 15.00.
To control the actions of the aircraft, a Su-30 fighter of the Russian Aerospace Forces from the duty forces was lifted into the air. He approached the British board at a distance of about 30 kilometers from the border of the Russian Federation, after which the scout changed course in the direction from the Russian border.
Earlier, the defense department announced an increase in NATO military activity in the Black Sea. In the last 24 hours alone, four reconnaissance aircraft were seen near the borders of Russia.
Prior to that, it was reported that 54 aircraft and a drone conducted reconnaissance near the borders of the Russian Federation in a week. There were no airspace violations.