Les Rallizes Dénudés :: The OZ Tapes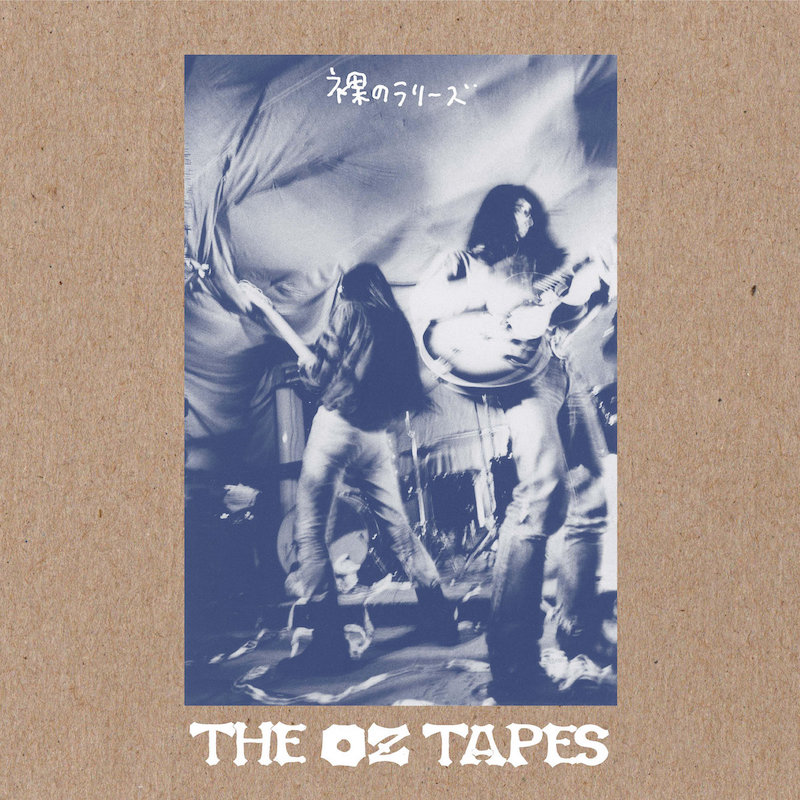 Major on every possible level.
You couldn't make up Les Rallizes Dénudés if you tried. Deader than deadpan behind an omnipresent glaze of black sunglasses, their name derived from French nonsense slang, the enigmatic psych guerillas are preceded at every turn by their own myth—which is very easy to get lost in. Formed in 1967 by guitarist and leader Takashi Mizutani, Les Rallizes Dénudés cut a path through decades of the Japanese underground, forging the way for bands like High Rise, White Out, Fushitsusha, Boris, Acid Mothers Temple…the list goes on and on. The facts about the band are few and far in between (yes, their original bassist hijacked a plane with the Red Army), nearly as scant as any official recordings amid the daunting mountain of bootlegs spanning the group's 30-year history.
That's one of the things that makes Temporal Drift's release of The OZ Tapes so monumental; not only does it complete one of the earliest sonic portraits of Les Rallizes Dénudés, it's an instant de-facto entry point into the band's vast, unwieldy catalog. It marks the first release sanctioned by The Last One Musique, an organization formed by band alumni and family in the wake of Mizutani's passing in 2019 (which wasn't even confirmed publicly until late last year) to oversee the issuing of all future archival material.
Misplaced for nearly 50 years on Scotch analog reels and restored by former bassist Makoto Kubota (who chatted with AD awhile back about his days with the band), these recordings capture Les Rallizes Dénudés in all their wailing glory at the OZ Last Days festival in 1973. Though earlier recordings exist, The OZ Tapes presents the first fully realized iteration of Les Rallizes Dénudés. All the crucial elements are in place—it gets different from here, but it doesn't necessarily get better.
Housed in an upstairs space near a Tokyo train station, the OZ club had a brief and cataclysmic effect on the city's music scene, cradling the nexus of the burgeoning Japanese counterculture. After barely more than a year of scrapping it out as a DIY venue, OZ closed its doors in high style by throwing a multi-day blowout bash, purportedly modelled on the closing of the Fillmore West. The music at the festival was originally documented on a private press double album, OZ Days Live, which featured house regulars like Masato Minami, Acid Seven, Taj Mahal Travelers, and, of course Les Rallizes Dénudés —albeit in a heavily edited state to accommodate the LP running time.
The OZ Tapes fleshes out those excerpts and augments them with previously unreleased material. While the crux of Les Rallizes Dénudés' reputation is one of unrepentant amplifier worship (and there's plenty of that here, don't you worry), their melodicism is on full display on The OZ Tapes, coloring even the wildest freakouts with dreamy hues and even hummable tunes. Case in point: "White Awakening," which sounds like Loaded-era Velvets reimagining "Crimson and Clover," the solo-less downer pop of "Memory is Far," and the heavy Crazy Horse vibes of "A Shadow on Our Joy."
While every track here presents a template for the band's sound during the ensuing decades, "The Last One" (heard here in two versions) finds the band building toward epic heights. Channeling "Morning Dew" over the course of 24 minutes, the band drifts on a minimal chord progression while Mizutani soars over them, unleashing shimmering squalls of fuzz and feedback. It's a mammoth track, gorgeous and elegiac, marking the end of an era for OZ and the beginning of everything that followed for Les Rallizes Dénudés. | j annis
Only the good shit. Aquarium Drunkard is powered by our patrons. Keep the servers humming and help us continue doing it by pledging your support via our Patreon page.