Pinky Ann Rihal :: The Short-Lived History of South Asian New Wave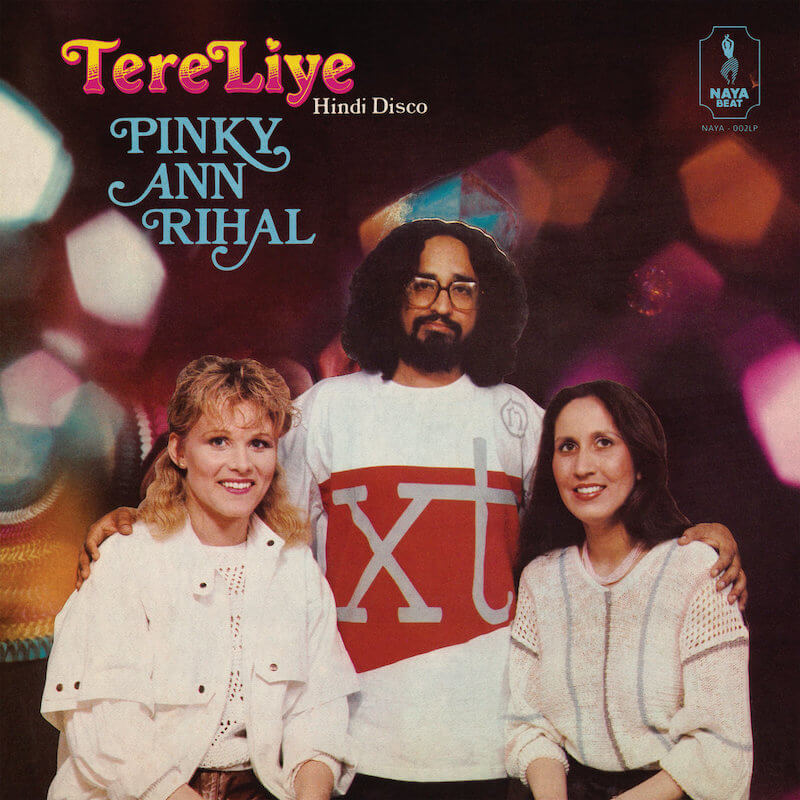 A one-off Hindi-language New Wave project released in 1985, London-based Pinky Ann Rihal's Tere Liye is a one of those anomalies that is almost too good to be true. Distorted guitars, emphatic synths and electronic drums create a layered backdrop for the dreamy Hindi lyrics of vocalists Pinky, Anne and Harry. A side project and collaborative effort between two Punjabi immigrants, Harry Rihal and Jati Sodhi, and friend John Hamilton, it is an album that showcases the vibrant cultural confluences of 80s London. Unsung pioneers of the British Asian music scene, Harry and Jati migrated to London in the late 70s. Stereotype- and convention-breaking musicians at a time in the U.K. when Punjabi musicians were mostly making Bhangra, a jam session in 1980 with The Broughtons (formerly the psych-rock band Edgar Broughton Band) would lead to a now highly collectible and in-demand New Wave 7" I'm Dying released under the pseudonym Obscure by Degrees. Their partnership with John Hamilton (who cut a similarly collectible minimal New Wave 7" Driving) would last over a decade and yield this project amongst others.
Inspired by their friend and disco pioneer Biddu (of Qurbani and Carl Douglas "Kung Fu Fighting" fame) who encouraged them to "have a go at the Indian market", they made Tere Liye. Ahead of their time and caught between an adopted country that wouldn't accept their Asianess and a homeland that couldn't understand their Westerness, the album has gone unrecognized for 40 years and is now virtually impossible to find. The LP is being reissued by Los Angeles based Naya Beat Records for the first time since its original release.
Aquarium Drunkard is powered by our patrons. Keep the servers humming and help us continue doing it by pledging your support via our Patreon page.