Orchestre Massako :: Orchestre Massako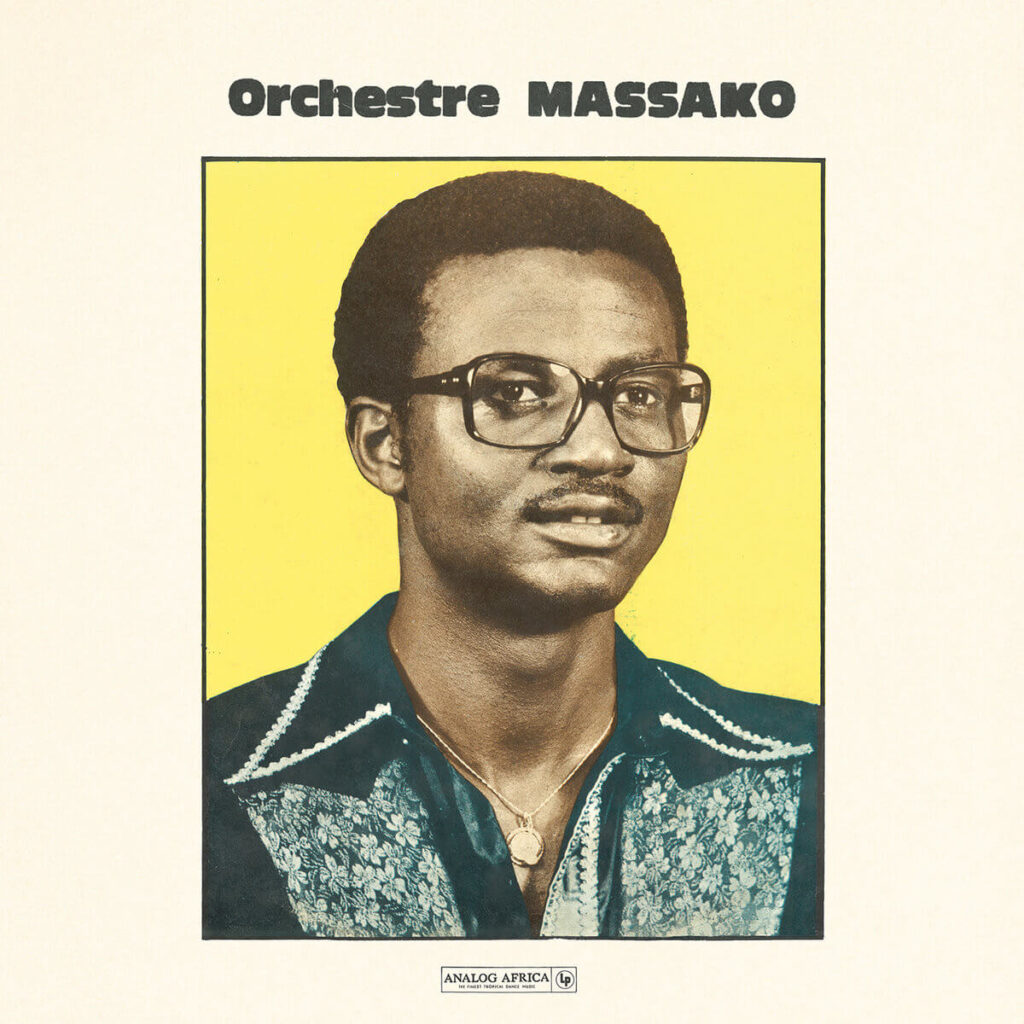 For the Gabonese Republic, the 1970's opened with an oil boom, and with it came an ensuing willingness to invest in a cultural endowment. In 1971, it was decided that the nation's armed forces should have a band. Thus was born Orchestre Massako. Led by established musician Jean-Christian Mboumba Mackaya (a.k.a. Mack-Joss), the government-subsidized nature did not detract from its intense funkiness. Blurring the lines between folk traditions and modernity, the music featured on Analog Africa newly issued Orchestre Massako offers tapestries of complex harmonic arrangements and folk cadences.
Mack-Joss knew what he was doing: his previous group, Negro-Tropical had the Francophone hit "Le Boucher" 1966. But even more importantly, he knew how to do something without a lot of extra help. Despite the government funds, Orchestre Massako made its 20 something records from a makeshift studio in Libreville, where the musicians, including guitarist Sec Bidens, vocalist Amara Touré, and trumpeter Petit Makaya blended Congolese, Cameroonian, and various Latin influences with the syncopated beats that dominated the region's vivid nightlife.
Lead single and opener "Gnekelhe Mohi (feat. Amara Touré)" oozes with the joyful spirit of collaboration; its climbing synth lines elevate the folk cut into the upper echelons of funk. On "Boungoumoune," a metallic electric guitar backing allows rumbling vocal and percussive breakdowns to unfurl; choral shouts of exaltation spur on a tinny guitar solo. Again, joy reigns. The collection apexes with heady horn arrangements that ebb and flow out of the intoxicating vocals of both Touré and Mack-Joss, as best displayed on closers "Dibembi" and "Temedy;" the latter cuts through the groove with a rumba call-and-response interlude. These four tracks present Mack-Joss at his most inventive, an aural time capsule that lingers on. | a liversidge
For heads, by heads. Aquarium Drunkard is powered by its patrons. Keep the servers humming and help us continue doing it by pledging your support via our Patreon page.