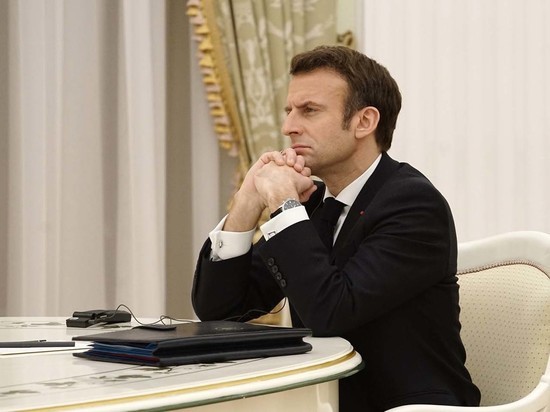 Photo: kremlin.ru
French President Emmanuel Macron, following a visit to Kyiv, said that he did not rule out the possibility of a visit to Moscow. At the same time, he noted that the organization of such a trip requires compliance with one condition.
A trip to Russia in the current situation "would require certain conditions, steps on the part of President Putin," Macron said on TF1.
>
He stressed that he was going to continue contacts with Russian President Vladimir Putin.
The previous face-to-face meeting between Macron and Putin took place in the Kremlin shortly before the start of the special operation in Ukraine.
Shots of Scholz, Macron and Draghi in Kyiv: Zelensky was wildly nervous /detailPicture/d0/54/a1/19/5449cd855db128fd5940ce871f5bb75d.jpg" height="0″ width="0″ />
See related photo gallery
< /p>