Demchenko has served as the first deputy head of the National Security and Defense Council of Ukraine since 2020. According to Zelensky, it was with him that Poroshenko made "certain conversations of the Normandy meetings and certain Minsk agreements"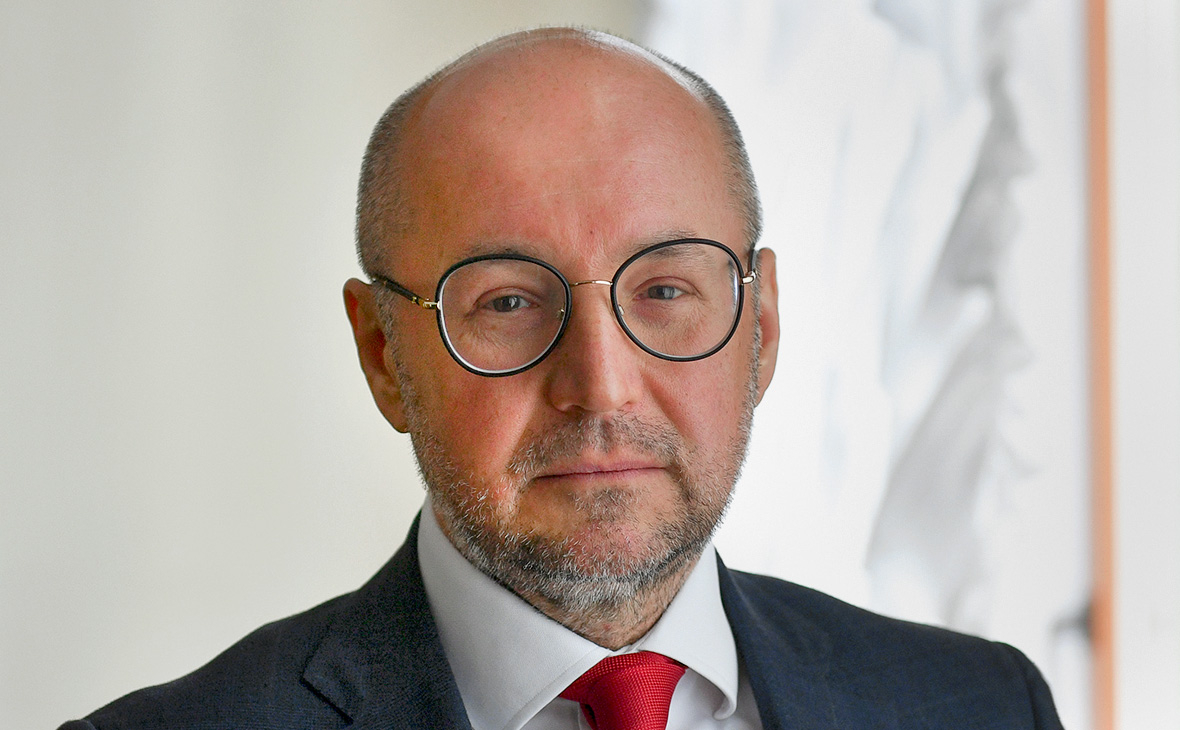 Ruslan Demchenko
President of Ukraine Volodymyr Zelensky, by his decree, dismissed Ruslan Demchenko from the post of first deputy head of the National Security Council and defense of Ukraine.
Earlier, Ukrainian media claimed that Demchenko, while still a deputy foreign minister, lobbied for the signing of the Kharkiv agreements of 2010 with Russia, according to which Ukraine extended the stay of the Russian Black Sea Fleet in Crimea. The signing of these agreements by the then Ukrainian President Viktor Yanukovych in Ukraine is now considered treason, Yanukovych— the main defendant in this case.
At the same time, Vladimir Zelensky stated that Demchenko did not sign the Kharkiv agreements. According to the President of Ukraine, his predecessor, Petro Poroshenko, decided to "keep Demchenko in the presidential administration." "And it was with him that he did those or other conversations of the" Normandy " meetings and certain Minsk agreements, so you know. As Deputy Minister of Foreign Affairs, he did not sign any Kharkiv agreements, but there are law enforcement agencies for this, let them investigate, he testifies in law enforcement agencies, — said Zelensky in November 2021 (quote from Interfax-Ukraine).
In 2010, Demchenko moved to the position of Deputy Foreign Minister of Ukraine, before that he worked in the presidential administration of Ukraine and led it in 2006-2010. He has held the position of First Deputy Head of the National Security and Defense Council since June 2020.
Zelensky earlier in July suspended and then fired the head of the Security Service of Ukraine, Ivan Bakanov, and Prosecutor General, Irina Venediktova. An official investigation is underway against them, which should provide answers to "very serious questions" regarding the connection of employees of departments with Russia, the president said.
According to Zelensky, more than 650 criminal cases have been registered in Ukraine under articles on treason and collaboration activities of employees of the prosecutor's office, departments of pre-trial investigation and other law enforcement agencies. In 198 cases, the defendants have already been charged with suspicion. More than 60 employees of the prosecutor's office and the SBU continued to work in the territories occupied by Russia, the president added.
Read on RBC Pro Pro Five luxury brands go public. What's important to know about the Lanvin Group Pro Articles Home Cardio Workout: Five Basic Exercises Pro Instructions 12 Investment Myths from Warren Buffett's Favorite Newsletter Pro Articles Sleeping 8 Hours a Day and Being Lazy: Jeff Bezos' Healthy Habits Pro Articles "I wake up while the world sleeps" »: why the ex-head of Disney gets up at 4.15 am Articles Pro Wake up in a cold sweat: why we have nightmares Articles Pro Parallel import of technology: what is wrong Articles Pro "We have nothing to hide." How companies deceive investors with false data Articles
Authors Tags Persons
Vladimir Zelensky
politician, President of Ukraine
January 25, 1978
How does this concern you?
Explained in the evening newsletter
$99 per month