The Boys With The Perpetual Nervousness :: The Third Wave Of…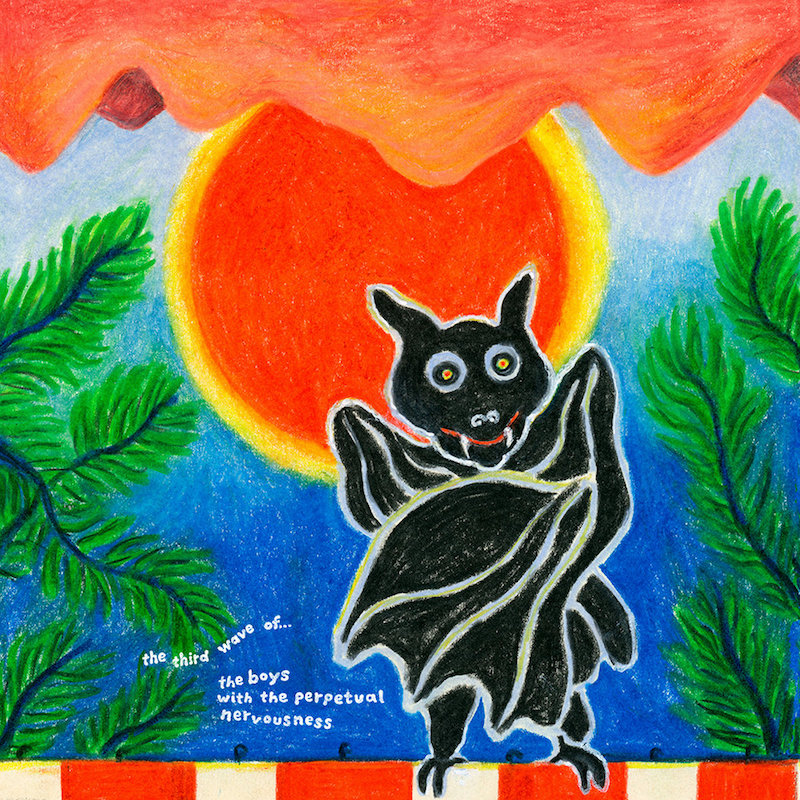 The Feelies reference only tells part of the story here. Lush and teeming with geniality, The Boys With The Perpetual Nervousness deliver jangly, sun-kissed pop melodies that subsist wholly within their own sphere. Last year's Songs From Another Planet left us floored to have discovered a record that so vividly recalled the bright sparkle of Songs from Northern Britain, Teenage Fanclub's understated masterpiece. No revisions necessary, that same established formula is repeated on The Third Wave Of: ten melodic tracks breezing in at under thirty minutes. Anchored by the self-proclaimed "cult group's" signature Byrdsian guitar jangle, the album's no-frills power pop materializes like a sort of roadmap sampler of its many aesthetic predecessors, a sentiment proudly supported in the record's press release, with a grab bag of references ranging from Velvet Crush to The Bevis Frond.
A Spanish-Scottish duo, TBWTPN consists of Gonzalo Marcos and Andrew Taylor, who, despite such a fully produced sound, primarily collaborate remotely between Edinburgh and Madrid. In an album delivering hook after hook, an outlier highlight is the twangy single "Isolation". Guided by Iain Sloan's pedal steel guitar, the track is a mid-tempo duet with Mary Lou Lord, a surprise guest who connected with the group after describing their previous efforts as "Evan Dando combined with Teenage Fanclub". As deeply entrenched as these borrowed influences are, the charm of TBWTPN equally resides in its modernity. You'd be hard pressed to find a jangly niche in contemporary music that sounds quite as distinctive as this. | m neeley
Aquarium Drunkard is powered by our patrons. Keep the servers humming and help us continue doing it by pledging your support via our Patreon page.