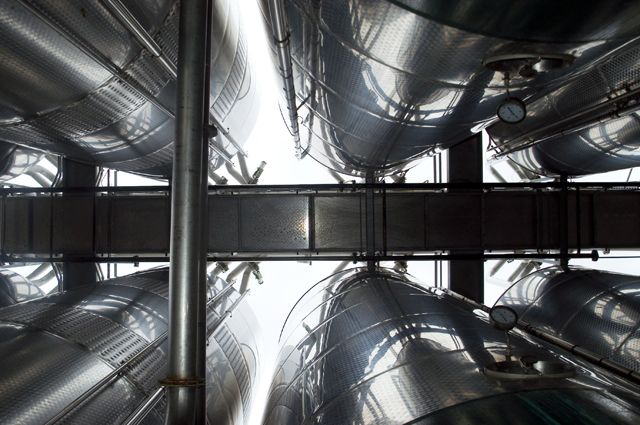 Hanged on one?
Arsen Tsipinov became widely known in connection with the OFK Bank bankruptcy case and "Group Status" — one of the largest distributors of alcohol, which owes tens of billions of rubles to creditors. He was mentioned along with the former head of Rosalkogolregulirovanie Igor Chuyan, who went abroad when schemes for non-payment of excise taxes by alcohol factories were revealed.
In the case of bankruptcy of one of these enterprises — North Ossetian LLC "Rakurs" — creditors tried to prosecute three alleged beneficiaries of the alcohol business — Igor Chuyan, Arsen Tsipinov and Igor Shusharev. But, despite the testimony of the director of the enterprise, the judge found only Chuyan guilty.
It is possible that the decision of Themis was influenced by lawsuits in neighboring Kabardino-Balkaria, where Tsipinov managed to cancel the earlier decisions to bring him to justice for debts of Kabardino-Balkarian factories. His guilt, by the way, was confirmed by the rulings of the Supreme Court of Russia. How did he manage to resist the highest court?
Himself a creditor
It turns out that Sberbank conceded to its one hundred percent "daughter" «SBK-Parity» debt in the amount of almost 2 billion rubles. And this spring, possibly associated with Arsen Tsipinov, Global Trade LLC. (TIN 3662196632) redeemed the right of claim at a huge discount — for only 150 million rubles, and even in installments. A strange deal, because the state-owned bank recorded a huge loss as a result of a double assignment.
But Arsen Tsipinov clearly benefited from this, because no one else came to the lawsuits to bring him to subsidiary liability for this debt. Will he demand to punish himself?
There were no representatives of the Federal Tax Service in the KBR at the meetings, although as a result it lost the only source of repayment of excise debts. As a result, Tsipinov was released from subsidiary liability.
However, the alcoholic enterprises still had an insignificant debt to Sberbank itself — 25 million rubles. His employees did not leave the case like that, they decided to protect their interests, and at the same time the state treasury, and filed a cassation appeal. It will be considered on September 22.
It is surprising that the position of the Kabardino-Balkarian tax authorities remains close to the saying "My house is on the edge." They ignore the courts, do not appeal their decisions. Although if we take a similar situation with OOO "Rakurs" in Ossetia, where the tax authorities are actively involved in the trial. True, not where the role of Tsipinov is considered.
By the way, one of the first about non-payment of tens of millions of rubles in taxes at the alcoholic factories of the Caucasus, which were under the control of Status Group LLC, deputy said State Duma, a member of the anti-corruption committee Robert Kochiev. But when cases of large debts reached the courts, he himself came under attack — a case was opened against him, his property was arrested.
Rate the material