Chrome Universal: A Survey of Modern Pedal Steel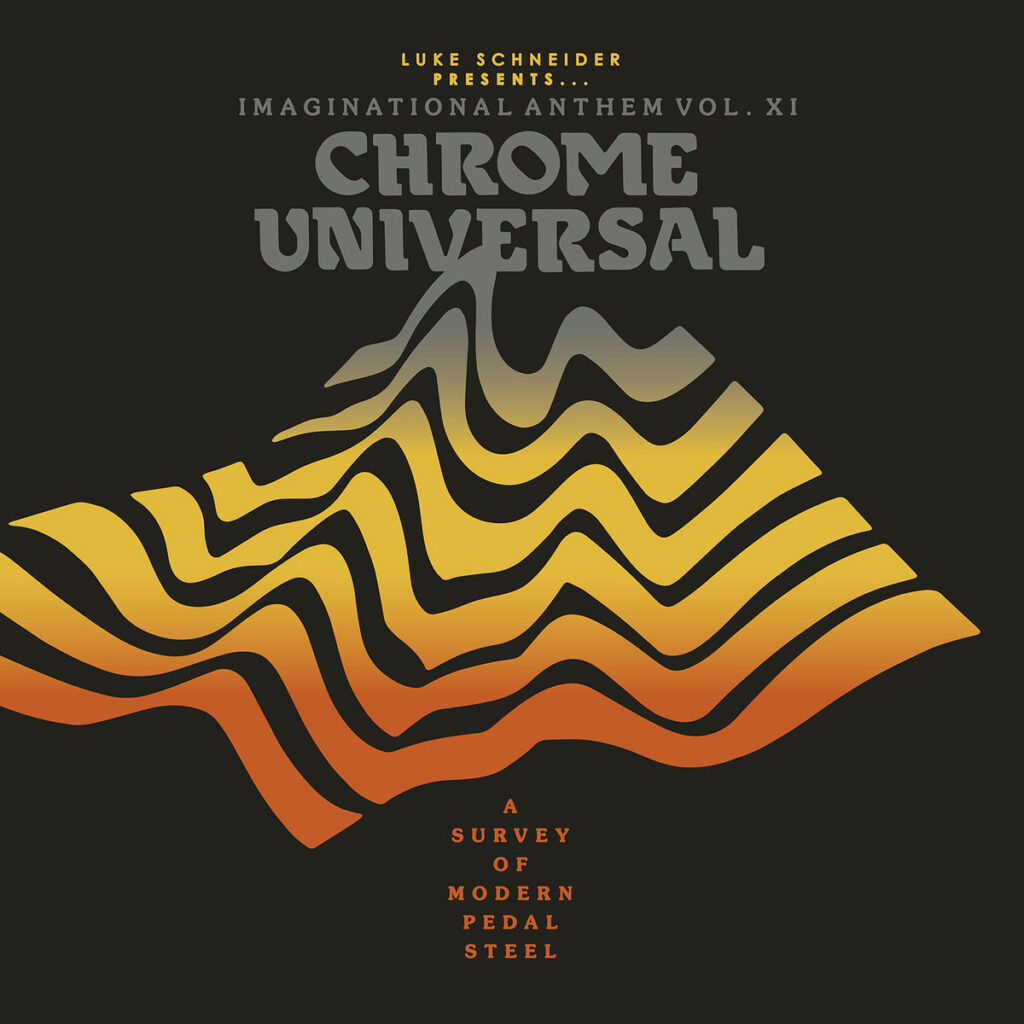 The eleventh installment of Tompkins Square's routinely superb Imaginational Anthem series, Chrome Universal parts company with the 6 and 12-string territory and delves into some the ever-expanding sonic universe of pedal steel guitar. It's a beautiful and complex instrument that's seen a renaissance over the last few years, making its way out of the honky-tonk and charting a course toward a new light of day somewhere between earth and space.
Curated by Nashville ambient steel wiz Luke Schneider, Chrome Universal assembles a roster of players who place composition, feeling, and approach ahead of virtuosity. Acknowledging the subtle lineage of "modern pedal steel," Chrome Universal opens with "Ely Revisted" by BJ Cole, whose 1972 New Hovering Dog laid much groundwork for progressive pedal steel. From there, any notions of desert highway dust dissolve quickly as the music moves into meditative spaces, where each player's tone and textures flow across nine tracks, working together in a gentle sonic gestalt. The shimmering ambience of Jonny Lam, Rocco Deluca, and Schneider himself leads into the psychedelic pastoralia of Spencer Cullum and Barry Walker Jr.'s sublime phase-shift haze on "I Will Tread Upon the Lion and the Cobra," which in turn gives way to the deep, haunting climes of "Gilmor Blue" (Susan Alcorn) and "Lysglimt" (Maggie Bjorkland), before winding down with Will Van Horn's ethereal coda, "Attwater."
Chrome Universal does for pedal steel Takoma's game-changing 1967 Contemporary Guitar sampler did for the steel string acoustic guitar—it untethers the pedal steel from its own long and storied history and pushes the instrument forward into future possibilities of sound and versatility. | j annis
Only the good shit. Aquarium Drunkard is powered by our patrons. Keep the servers humming and help us continue doing it by pledging your support via our Patreon page.