Marva Broome :: Mystifying Mama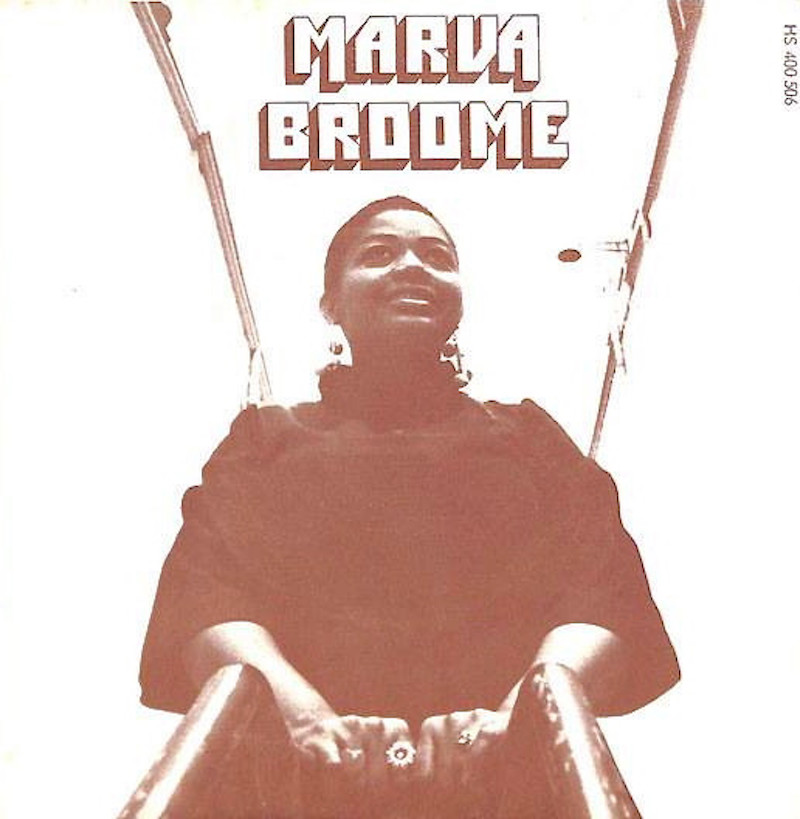 It's hard to know too much about Marva Broome, but what we do know is this: she was a powerhouse vocalist living in France in the early 70s who caught the attention of maverick producer Pierre Barouh, who decided to record Broome's lone single on his legendary Saravah label.
For "Mystifying Mama" and it's B-side, "For All We Know," Barouh paired Broome with an expat jazz unit holed up at his studio who called themselves The Art Ensemble of Chicago. Talk about fortuitous circumstances! Having just recorded some of the most celebrated and revolutionary free jazz albums ever laid down, the AEC was in peak form and ready to throw down with whatever came their way. "Mystifying Mama" is a no-nonsense cousin to "Theme De Yoyo," which the Art Ensemble recorded with Fontella Bass a couple years prior—all the funk of a long-forgotten Blaxploitation nugget augmented by blasts of wailing horns and some of the grooviest harpsichord this side of Jean Claude Vannier.
But Marva Broome is one of the many gems on Pierre Barouh and the Saravah Sound, a survey of the label's unique blend of chanson, jazz, soul, African, and Brazilian influences. It's an embarrassment of riches comp, ranging from Baroque Jazz Trio's raga-inflected excursions, the unraveling sax and guitar of "EDF Power," and the sly nocturnal groove of  Pierre Akendengue's "Orema Ka-Ka-Ka."  The Art Ensemble even turns up again on Brigitte Fontaine's sultry "Comme La Radio" and behind Alfred Panou's recitation on "Je Suis Un Sauvage." Mon dieu! | j annis
Only the good shit. Aquarium Drunkard is powered by our patrons. Keep the servers humming and help us continue doing it by pledging your support via our Patreon page.