Aquarium Drunkard :: Mailbag, Vol. I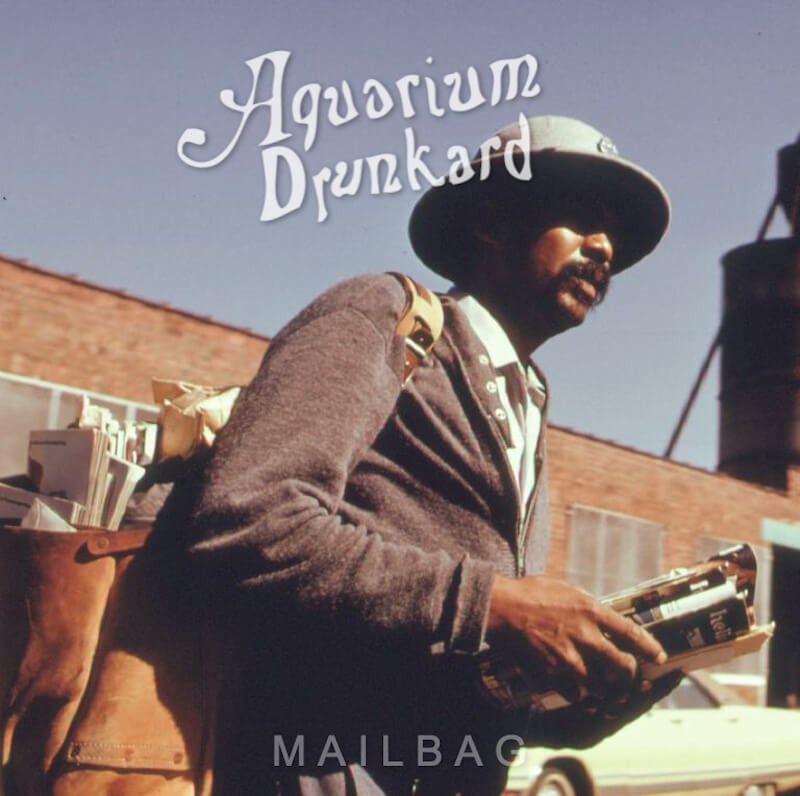 Long time reader, first time caller? Welcome to Mailbag, our new monthly column in which we dig in and respond to your questions. Got a query? Hit us up at aqdmailbag@gmail.com.
So…you're on an island (sorry). If you had to pick a single era to see Neil Young live, what would it be and why? – Marco
Very tough to choose a single Neil era since the man has gone through so many onstage phases and stages over the decades. However! One frustratingly undocumented Shakey situation (on bootleg or otherwise) are his earliest live performances with the Danny Whitten-led Crazy Horse during the first half of 1969. Young had recorded Everybody Knows This Is Nowhere with the band in January and February of that year, and he took the Horse out on the road soon afterwards, playing primarily small clubs like La Cave in Cleveland, the Bitter End in New York, the Troubadour in LA and the Cellar Door in Washington, D.C. It's a murky period! Since there are no extant tapes of Neil and Crazy Horse at this key juncture, I'd definitely want to find a seat near the stage and zone out to the sound of these musicians finding their ragged, glorious vibe. And I'd bring some kind of recording device, too. | t wilcox
I see you recently visited my hometown of Hamburg, Germany. How did you find your experience? – Henrik
Absolutely loved your hometown, Henrik—it was my first time visiting the city. Highlights? Getting to work in a DJ set while in town at Aalhaus on Friday night. Super cool staff and patrons. And I have them to thank for introducing us to the sublime drink that is the Tarifa (a shot of Licor 43 and a shot of freshly brewed espresso). We had such a good time we went back the next night before catching a super eclectic late-night DJ set across town at Central Congress. Much respect to the selector for the pitched-down Tim Buckley before sliding into a Patrick Cowley joint. The record shops were impressive and abundant. Great digging for days, and found loads of grails. Feel like we hit up 8 or 9 shops, including Pure Soul which had a very impressive amount of Funkadelic OG deadstock. Oh, and a special nod to Simon at Honey Bucket Records who invited us to check out his (by appointment only) shop specializing in rare library music. He also hipped us to a street party that afternoon boasting numerous Jamaican style sound systems. The whole scene was proper. On the live music front, it was nice making it to a Destroyer show while in town, as Bejar was one of the last artists I caught in L.A. before the 2020 lockdown. Ready to return! | j gage
In 2022 how would you describe "new age" music? – Nick
It's hard to believe it'll soon be the 10th anniversary of I Am The Center: Private Issue New Age Music In America 1950-1990, which was produced by Douglas McGowan and released in 2013 by Light in the Attic. The comp certainly helped to re-establish the term "new age" as something positive. As evidenced by that collection, part of the utility of the designation is how wide-reaching and encompassing it is: everything from synth-driven soundscapes to guitar soli can fall under the "new age" banner. While established artists like Kitaro, Steve Roach, Laurie Anderson, and even Brian Eno have dominated the new age category at Grammys in recent years, a new crop of artists including Mary Lattimore, Nils Frahm, and many of the artists associated with the Leaving label have operated in a new age or new age-adjacent zone that draws just as much from spiritual jazz, minimalism, and other tones touched on in our friend William Tyler's Cosmic Pastoral essay. | j woodbury
Love the AD Dead Notes column (I even bought the shirt). Any sign of a return? I know the column's emphasis is on late 60s/early 70s Dead, but is there an 80s show (or shows) you gravitate towards? – Jackson
Dead Notes is returning from the grave later this month for a in depth chat with an old friend Mark Rodriguez aka Dead Tape Collector and author of After All is Said and Done: Taping the Grateful Dead, 1965-1995. Beyond that – no one knows if Dead Notes will officially come back as a recurring column like it did in its hey-day. As for 1980s shows – I have an immense soft spot for my birth date show: July 13, 1981 at McNichols Sports Arena in Denver, CO. Really killer second set and all around solid show. September 2, 1980 at the War Memorial in Rochester, NY has the most incendiary 'Space > Iko Iko > Morning Dew > Sugar Magnolia' which found itself tacked on as filler on Dick Picks 21. Can't beat the July 2-3, 1988 run in Maine either! | d norsen
Only the good shit. Aquarium Drunkard is powered by our patrons. Keep the servers humming and help us continue doing it by pledging your support via our Patreon page.