Matthew J. Rolin :: Passing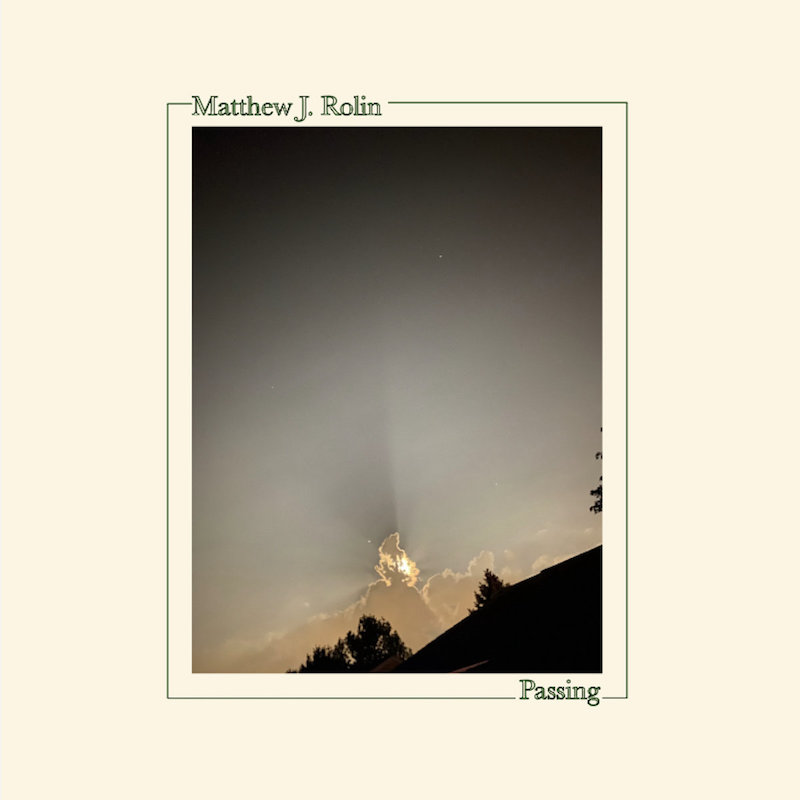 It's been a busy year for Ohio-based guitarist Matthew J. Rolin. In addition to being one of the beacons of the current wave of contemporary steel string pickers, Rolin has put out a steady tide of Bandcamp releases, played on Winged Wheel's No Island, and was named co-curator of Astral Editions alongside his partner in all things, dulcimer maven Jen Powers.
The second of Rolin's two solo outings issued in physical format this year, Passing marks a slight shift in feel and perspective. Where Sea of Stars (released back in May) was an expansive, kaleidescopic cascade of dexterous twelve-string, Passing is more fragmented and hermetic in nature, though no less encompassing. Linked by rippling layers of the title piece, Passing flows like a acoustic dream as we drift through each of the album's jeweled chambers. While Rolin's gifts for texture and atmosphere are on full display, so are his abilities with melody and composition.
A theme of impermanence and transience emerges throughout Passing, as each song reflects something which disappears, breaks, or falls away gradually ["Shingles," "Tracks," "Plaster," "Silence"] often delivered in brief bursts that could seemingly go on forever before segueing into another piece entirely. But all things evolve, even the fragments of "Passing" which morph from chiming washes to droning waves approaching kosmische-like electronic grace. In this way Passing reminds us that all things become past if we occupy a continuous present, one that can envelop us wholly if we let it, and perhaps we should—there's a little peace to be found there. | j annis
For heads by heads. Aquarium Drunkard is powered by our patrons. Keep the servers humming and help us continue doing it by pledging your support via our Patreon page. .