Videodrome :: Wisconsin Death Trip
(Welcome to Videodrome. A recurring column plumbing the depths of vintage and contemporary cinema – from cult, exploitation, trash and grindhouse to sci-fi, horror, noir, documentary and beyond.)
Is Black River Falls a cursed town? And more so, is Wisconsin a cursed state? These are the questions at the heart of James Marsh's documentary, Wisconsin Death Trip (1999). Typically, when one thinks of Wisconsin, "cursed" isn't the first word that comes to mind. The Midwestern state is perhaps best known for its renowned cheese offerings, earning it the nickname "America's Dairyland." It's also known for its plethora of beer, serving as headquarters to the Miller Brewing Company since 1855. Outside of cheese curds, bratwursts, and pitchers of High Life, Wisconsin offers a deep and rich history that dates back over fourteen thousand years, evident in its vast geological formations and the artifacts left behind by the Paleo-Indians. Since the industrial revolution, Wisconsin has given the world iconic brands such as Harley Davidson and not one, but two of the greatest circuses of all time: the Ringling Brothers and Barnum & Bailey. The state has served as a home base for famous American figureheads such as Frank Lloyd Wright and Les Paul. But Wisconsin has also birthed some of the most enduring American folklore, fluctuating from paranormal to supernatural and beyond. It's spawned some of America's most infamous serial killers, ranging from Ed Gein to Jeffrey Dahmer. Wisconsin seems to possess an undercurrent of primordial creepiness to some residents and tourists; an intangible sense of malevolence found in the moonlit farmland and uncharted country backroads. Beneath the facade of beer-drinking, cheese-loving Midwestern humbleness, "America's Dairyland" is a place of ghosts and phantoms, its oracular mythos well-documented in hundreds of years worth of antiquities and legends.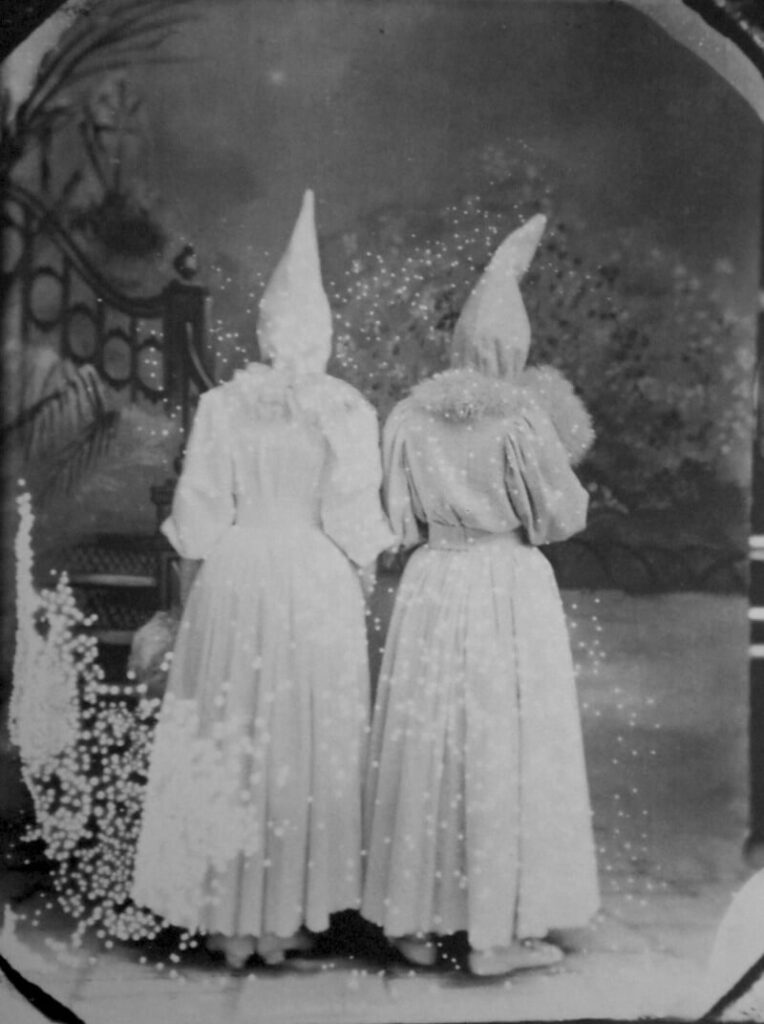 In 1967, author and historian Michael Lesy was earning his master's degree at the University of Wisconsin when he stumbled across a collection of late-19th-century photographs at the Wisconsin Historical Society. The photos were taken by Charles Van Schaik, a professional photographer who lived in a small Wisconsin town called Black River Falls in the 1890s. The macabre nature of Schaik's photos intrigued Lesy, who began contacting local museums to dig up newspapers from the same period. Pairing the images with their corresponding news articles, Lesy uncovered an unprecedented reign of madness in Black River Falls from 1890 to 1900, previously lost to time. Lesy presented his findings as his doctoral thesis at Rutger's University, which was eventually published into a book in 1978, titled Wisconsin Death Trip.
In the years following its publication, Lesy's book amassed a cult following who praised its meticulously researched documentation and unflinching examination of the harshness of Midwestern rural life in the face of crime, pestilence, mental illness, and urbanization at the turn of the century. In 1995, British filmmaker and documentarian James Marsh (best known for his 2008 Academy award-winning documentary Man On Wire) began adapting Lesy's book into a docudrama of the same name. Produced over four years on a minuscule budget provided by the BBC, Marsh's film opened at the Telluride Film Festival in 1999. It had a short theatrical run before finding its home on Cinemax in 2000, nearly one hundred years after the bizarre events it uncovers.
Marsh's adaptation sticks closely to its source material, utilizing Ian Holm's voice-over narration from the news articles included in Lesy's book to accompany Ken Burns-esque shots of Schaik's haunting photographs and black and white reenactments. It begins by introducing us to our setting through an article by Englishman and local newspaper editor, Frank Cooper. Through Cooper's article, we learn that Black River Falls was founded in 1854, and the original settlers were mainly from Norway and Germany. The Winnebago Indians, native to the region, had been gradually pushed out by 1890, although they still "lived in bands around the area, largely hidden away." The expository information about Black River Falls is secondary to Cooper's persuasion of an idyllic American town amid a halcyon period: "Our site is not only picturesque, it boasts a rich a fertile countryside which grows everything known to this climate in abundance, and we're proud to have a railway line connecting us to other parts of the state. When considering all these advantages, it is safe to assume that nowhere in the length and breadth of this great continent of ours can be found a more desirable resident than Black River Falls."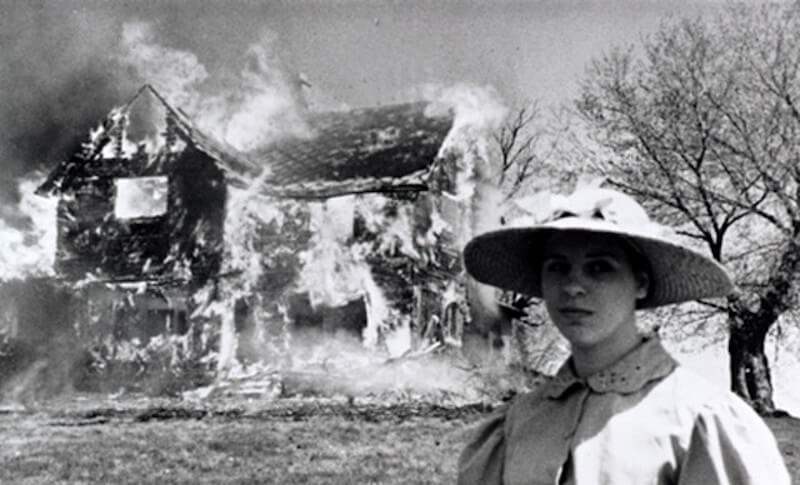 But we soon learn that Cooper's postcard description of Black River Falls isn't entirely accurate. When Norwegian and German farmers arrived in Black River Falls hoping to start a new life and capitalize on cheap land, they discovered the "fertile countryside" was barren and essentially worthless. And the railway line that was supposed to bring commerce and industry to Black River Falls would soon start offering free rides to residents looking to escape the ill-fated town. The documentary then quickly pivots into a rapid succession of news reports and photographs that show a town decaying into chaos throughout the course of a decade: murder, suicide, mental insanity, epidemics, arson, and total economic collapse as banks are liquidated and several mines in the area close. Whether following one of the many Black River Falls residents taken to Mendota Asylum for insanity or tracing reported ghost sightings in the area, Wisconsin Death Trip displays a community in complete decline, stripping away the romanticization of the American frontier to reveal its true agony and despair.
Marsh utilizes seasons as a framing device, separating the events of the documentary into spring, summer, autumn, and winter. Throughout each season, Wisconsin Death Trip follows certain key characters that serve as through-lines throughout the lunacy beset upon the town, most notably Mary Sweeny and Pauline L'Allemande. Once a local school teacher, Sweeny is institutionalized after going on an unexplainable rampage through Black River Falls while under the influence of cocaine, destroying nearly $50,000 worth of windows. When she is released, she continues to travel aimlessly through northern Wisconsin, continuing her demolition of windows everywhere from Black River Falls to Eau Claire. L'Allemande, who claimed to be a former world-renowned French opera singer, arrived in Black River Falls with her son to claim land she allegedly inherited. As her mental state deteriorated, L'Allemande began hearing voices in her head, believing to be in communication with otherworldly spirits. When L'Allemande and her son were put on trial for theft, she engaged in incoherent religious rants and anti-Catholic conspiracies, leading to her institutionalization at Mendota Asylum where she was declared legally insane. L'Allemande eventually escaped Mendota and went on the run, later resurfacing in Chicago where she claimed to have been tormented by a ventriloquist performing acts in the room next to hers.
Interspersed amongst the reoccurring newspaper articles concerning Sweeny and L'Allemande are other tragic and grotesque reports from Black River Falls: several young lovers commit suicide by hanging themselves, parents abandon their infants due to an epidemic, a young Polish girl burns down many local homes and businesses, a German immigrant intentionally starves his livestock due to his belief that witches are preying upon him, a farmer commits suicide by strapping dynamite to his neck and blowing his head off, a father bludgeons his child to death and scoops out his brains, a nomadic tramp kills several young girls while attempting a robbery, a woman believing herself to be possessed by Satan drowns her three children, two young boys ambush a farmer and murder him with a shotgun, and on and on and on. One of the most grisly reports from Wisconsin Death Trip concerns residents being buried alive: "a horrifying discovery was made at the Rosedale cemetery…the grave of Mrs. Sarah Smith was unearthed for the purpose of removing her remains. Upon opening the coffin, it was discovered she'd been buried while in a trance. The body was partly turned over, and the right hand was drawn up to the face. The fingers had been bitten off by the woman upon finding herself buried alive."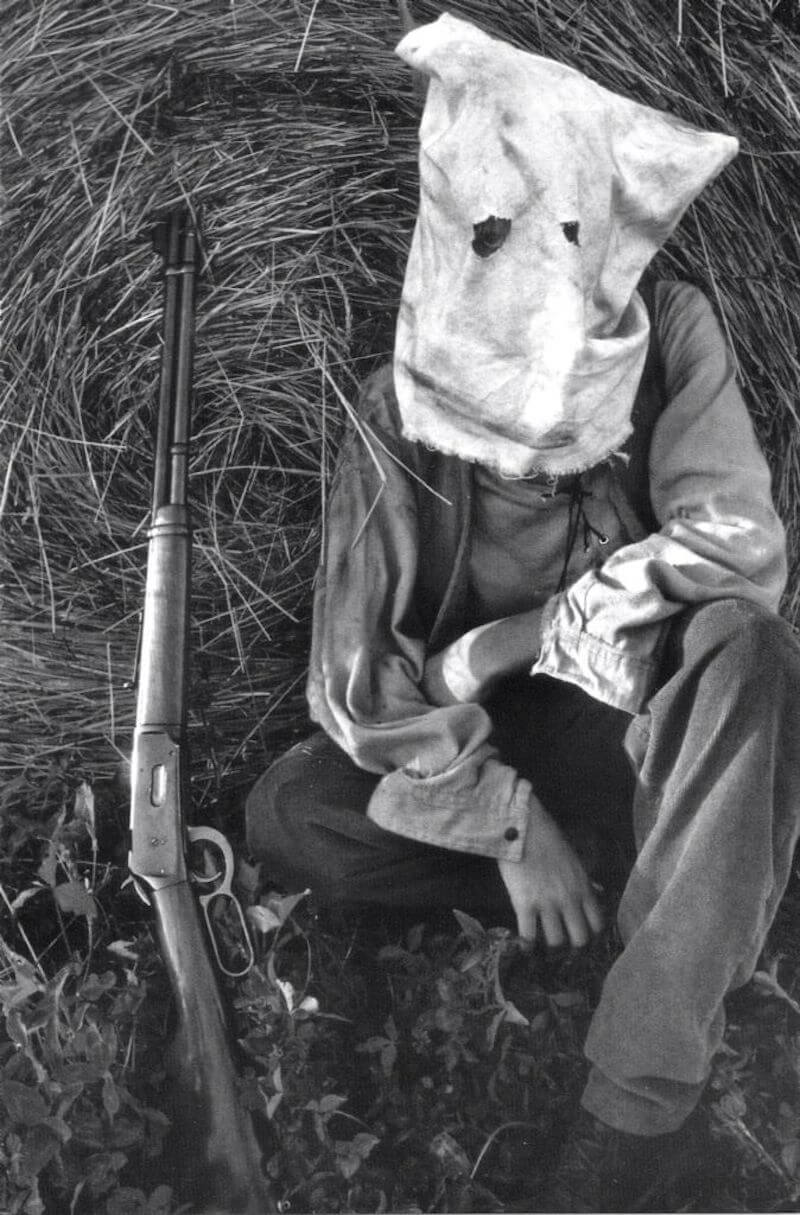 As the siege of madness piles up into an unrelenting spectacle of terror, Wisconsin Death Trip cuts from turn-of-the-century Black River Falls to the late-nineties. Marsh films the town and its citizens in color: a drive through the quaint downtown strip, a teenage girl sharing her experience as Black River Fall's homecoming queen, the mayor giving a quick spiel on the town's all-American ethos, and local bar patrons gossiping over possible connections to Ed Gein. In these segments, it's tough to tell what Marsh hopes to accomplish. On the one hand, the juxtaposition between the horror of Black River Falls in the 1890s and the somberness in the 1990s shows that the town has settled into charming normalcy, providing a kind of resolution to the gruesome history depicted in Cooper's newspaper and Schaik's photographs. But on the other hand, Marsh includes enough modern reports of murder and crime to imply that some things never change – some places may always be evil.
Despite the mixed messages brought on by the modern-day colorized footage, Wisconsin Death Trip benefits from primarily focusing on Black River Fall's past as documented in Lacy's book. The haunting imagery of Schaik's photos combined with the stoic reporting from Cooper's newspaper evokes a distant American past that feels too sinister to be true, permeated by the emotionless faces of ghosts. In his New York Times review, Stephen Holden wrote, "When the movie is concentrating on the book, it is a creepily enthralling document that illustrates the susceptibility to a breakdown of what we think of as sanity and civilization."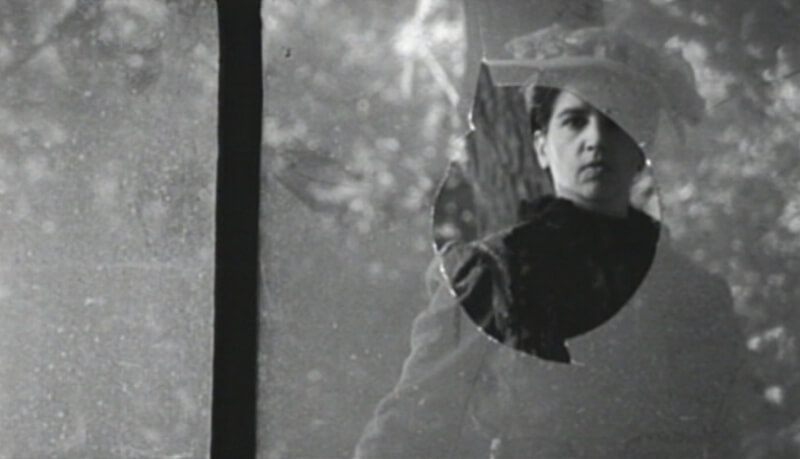 Although Marsh refrains from editorializing Black River Fall's past – sticking just to the facts as reported – he subtly alludes to the town being cursed; if not for all time, then at least for a decade. The documentary is bookmarked by two similar references to the Winnebago Indians, both noting that they were exiled from Black River Falls by European settlers during the 1890s. One could read into this elusive bit of information as Marsh possibly implicating the Winnebagos as cursing the town and its residents for banishing them from their native land. Or perhaps the insanity that fell upon Black River Falls during the 1890s resulted from a perfect storm of unfortunate circumstances: poverty, disease, and a brutal climate. Most of the reported events are hyperbolized by old-world superstitions brought over to America by the Norwegian and German settlers. After all, this was a time when witches and demons were possible rulings for mental illness, personality disorders were considered "religious vexations," and the diagnosis of "jilted love" was as scientific as "schizophrenic." As such, these reports are skewed by the science – or lack thereof – available at the time.
Wisconsin Death Trip is all the more cryptic for its lack of summation. Marsh avoids explaining the strange events that occurred in Black River Falls in the 1890s and why Wisconsin remains a breeding ground for all things spooky to this day. Is an ancient evil embedded within the state, causing its towns and inhabitants to engage in horrible acts of violence and encounter unexplainable events? Marsh leaves the question open-ended, giving just enough factual accounts from the state's checkered past to let the audience decide. What Wisconsin Death Trip does provide is a snapshot into one town's ominous archives, unvarnished by speculative conjecture. Regardless of why or how these incidents happened, they did happen.
One could argue that Stephen King has made a whole career out of trying to make his home state of Maine the epicenter of things that go bump in the night. A fictional novelist by trade, King has invented towns such as Derry, Castle Rock, and Jerusalem's Lot to serve as the backdrop to an extensive chronology of interminable horror. But one only needs to look as far as Wisconsin Death Trip to realize that truth is often stranger than fiction, and that King's factious settings pale in comparison to the terrifying history of actual places such as Black River Falls. | e hehr
Spooky season, indeed. Aquarium Drunkard is powered by our patrons. Keep the servers humming and help us continue doing it by pledging your support via our Patreon page.