Deadline Paranoia 3/3 :: Cappadocia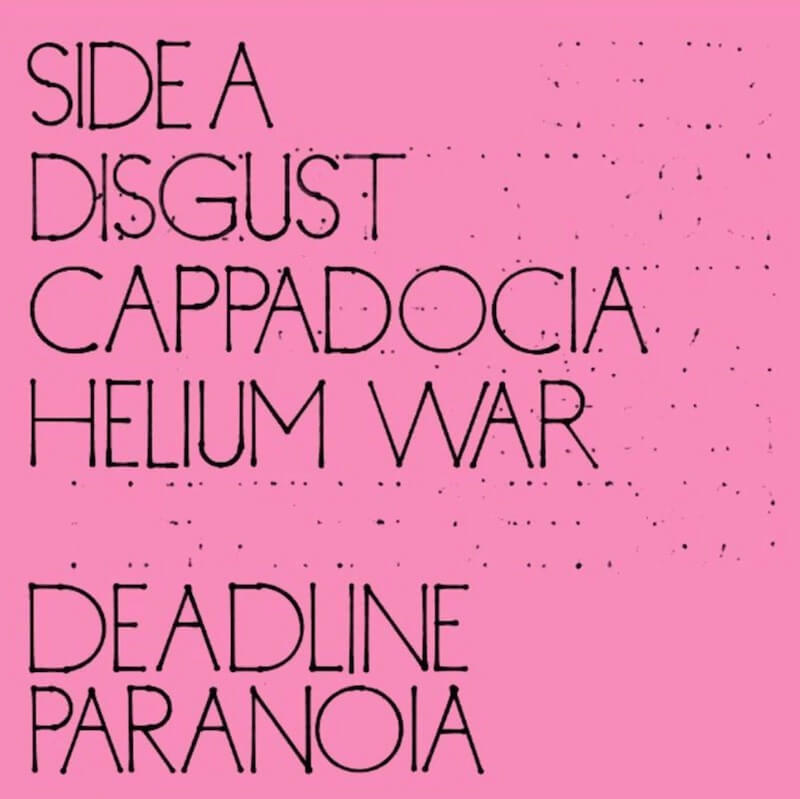 I walk my dog Bill every morning in our little corner of Los Angeles and stop by the local coffee shop that's a stone's throw from the Los Angeles River. Enter: Caleb Draves of Jungle Gym Records, part-time barista and full-time sound purveyor: "Hey man, have you heard Deadline Paranoia?" No, I haven't, what's it all about? "Just check it out – I think you'll dig it." I diligently double-thumb the band name into my notes app. Cabaret Voltaire, Pole, Augustus Pablo, and African Head Charge are reference points that come to mind as the track "Cappadocia" weaves itself into my living room creating an immediate ambience of late-night, smoke-filled, dub-drenched after-hours hangs.
Released by Ongehoord, Deadline Paranoia 3/3 is the last of three compilations by the 1980s Amsterdam-based outfit. Jeroen Vermandere, who runs the label, discovered these hauntingly timeless recordings while pouring over the Dutch 1980s cassette scene. I've been obsessed with this release since first hearing it, and I think Vermandere puts it best in his description of the newly-rediscovered group when he says these recordings embody "a sensitivity towards the spiritual placed alongside anarchic violence." To me, that sounds like fertile ground for worthwhile art, and 3/3 is pure in its embodiment of this dichotomy. Do not miss it. | r wilson
For heads, by heads. Aquarium Drunkard is powered by our patrons. Keep the servers humming and help us continue doing it by pledging your support via our Patreon page.