Kraus :: Fire! Water! Air! Kraus!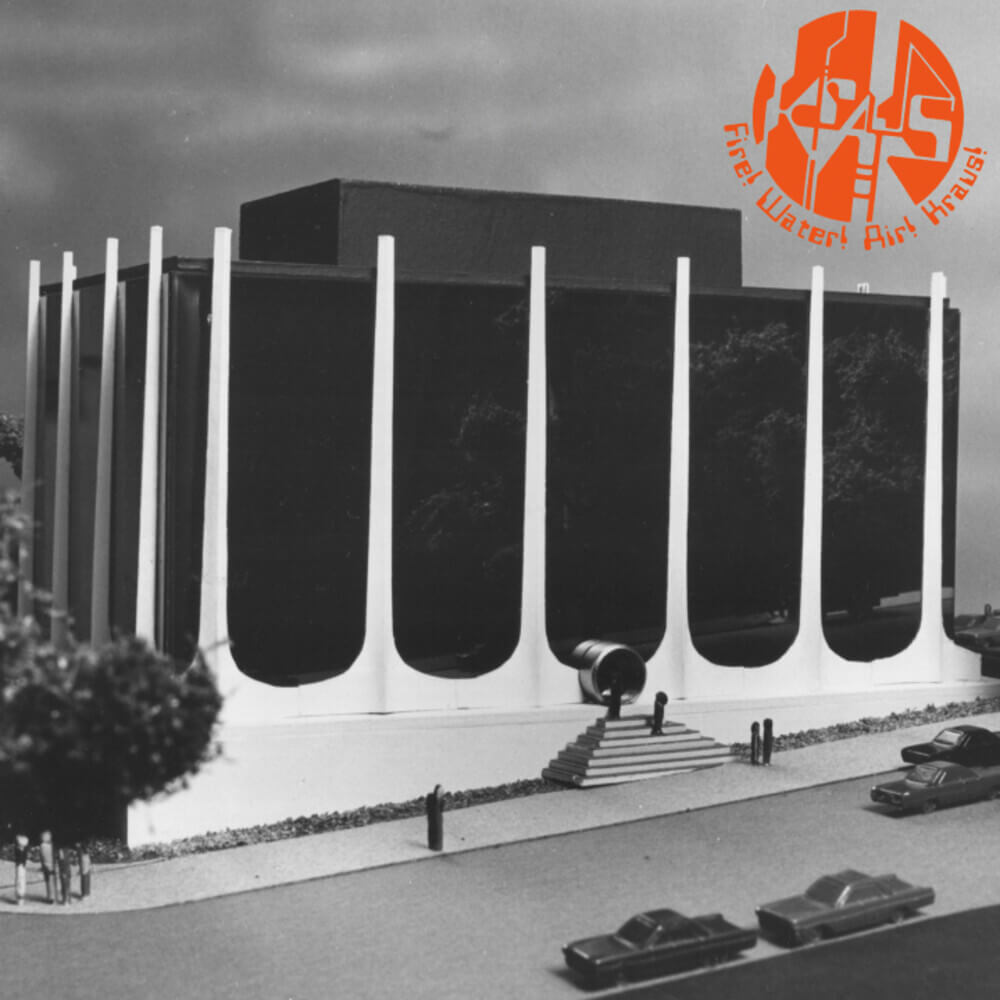 Kraus is a quintessential outsider musician from Auckland, New Zealand (Aotearoa), whose discography reaches back to 2003. My first encounter with his music was the 2015 Ultra Eczema reissue of the excellently titled I Could Destroy You With A Single Thought (originally released in 2004), which sounded like Top 40 fare…on Pluto. I was hooked, but discovered that Kraus' releases were scarce in the wild. The mystery thickened.
Kraus' music is marked by warped, unnatural timbres, atmospheres that toggle between ominous and whimsical, implied melodies that scan as pleasantly alien, and low-budget production values that only add to the sonic charm. His output on releases such as Lamentations Of An Ape and A Golden Brain suggests an adolescence spent absorbing the Ralph Records catalog, eccentric electronic musicians from the Japanese and European underground (perhaps Yasuo Sugibayashi and Felix Kubin), and American outliers such as Nik Raicevic. Kraus then transforms these arcane influences into his own distinctive Kiwi expressions.
Fire! Water! Air! Kraus! is his 19th album. Of the nine of his that I've heard, this new LP (on Soft Abuse) is the most fully realized rhythmically and melodically. Here, Kraus mostly abandons the guitar and emphasizes electronics. The record begins with the interiorized, loner synth excursion "Song From A Crystal Cave," whose complex beat pattern and intimately grandiose melody reveal Kraus' steadfast desire to avoid "natural" or "organic" timbres. Spiraling out of control during the fadeout, this track is about as anthemic as Kraus has ever gotten. The hurly-burly percolator of "World 2" is urgent and gripping, sounding as if Kraus is cramming as many interesting ideas into three minutes as he can muster, while tipping his hat toward Mort Garson's occult Moog classic (as Ataraxia), The Unexplained.
"Into The Mirror" is as elegantly hectic as Philip Glass circa the Koyaanisqatsi soundtrack. When it really gets bubbling, you can feel your eyeballs spiraling deliriously in their sockets. "Trapped On Earth" is nuts—music for a microbial riot, like Haruomi Hosono's Cochin Moon vibrating on a more frantic, microscopic plane or Jon Hassell's Fourth World Vol. 1: Possible Musics played at 78 rpm. "Waterball Fireball" possesses the melodic beauty and expansiveness of a classic library-music piece on Coloursound. It drops the curtain on an album rich in nuanced and beguiling otherness.
For neophytes, Fire! Water! Air! Kraus! might be the ideal entry point for this intriguing musician. For long-time fans, it's the zenith of a maverick's odyssey of oddity. | d segal
For heads, by heads. Aquarium Drunkard is powered by our patrons. Keep the servers humming and help us continue doing it by pledging your support via our Patreon page.