The Grease Band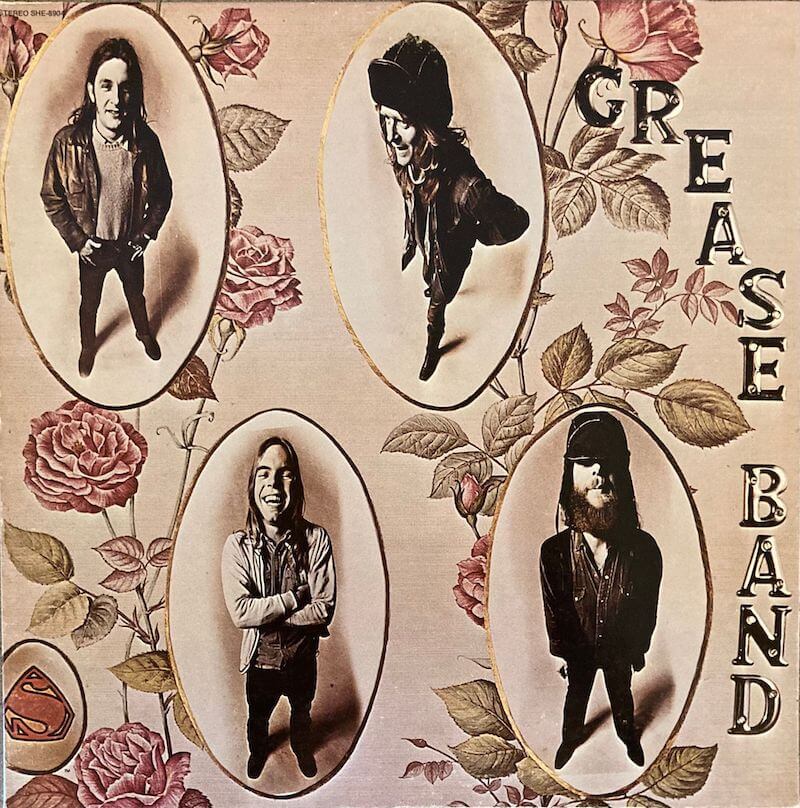 Like a dusty ten-dollar bottle of bonded bourbon you didn't know was in the cabinet, Grease Band is a little bit of countrified heat that'll sure as hell cure what ails you. It's a loose, shambolic gem whose ragged swagger and earthy charms sound as good on Sunday morning as they do on Friday night.
A seasoned unit of road-tested session players, The Grease Band initially formed to back Joe Cocker in the mid '60s, gigging everywhere from Sheffield pubs to Woodstock. Cocker left the band high and dry when he took off with Leon Russell for the Mad Dogs & Englishmen tour in 1970, and they bided their time as the band for the original Jesus Christ Superstar studio album. Finally relieved of their backup duties in 1971, The Grease Band let fly and cut this low-key barnburner.
One of the many projects in 1971 that Leon Russell had a hand in (literally, he covered the piano bench under the alias Phil 'Harmonious' Plonk), Grease Band came out on his Shelter label in good company alongside J.J. Cale, Don Nix, and Freddie King, cut part and parcel from the same cloth. A shambling cover of Arthur Crudup's "My Baby Left Me" gets the record off to a start before dissolving into "Mistake No Doubt," a sunrise anthem rising from the raucousness like the soft glow of a new light. The groove of "Let It Be Gone" has the mellow feel of any Ronnie Lane tune on a Faces album (heard in all its wasted glory during an appearance on Beat Club), while the endless choogle of "Laughed at the Judge" throws down the kind of boogie ripe for a cover by fellow Sheffieldian, Bobby Lee (just saying). But for every place where Grease Band lets it all hang out, the band always knows where to bring it down. There's little doubt The Basement Tapes left an indelible mark, and the group channels a similar broken-in rusticity into songs like "To the Lord," a weary gospel number that Levon Helm might've done right by, while "The Visitor" could've easily wafted up from the depths of Big Pink.
As is often the case, what kept The Grease Band from really making it happen is anyone's guess. The album was basically a one-and-done, though the group reconvened for a phoned-in follow-up a few years later before calling it a day. The group splintered in interesting directions though: Henry McCullogh joined Paul McCartney and Wings for Red Rose Speedway, Alan Spenner and Neil Hubbard went on to the funky blue-eyed soul of Kokomo before joining Avalon-era Roxy Music, and drummer Bruce Rowland did stints in Fairport Convention and Ronnie Lane's Slim Chance. But all was not in vain. Grease Band is a secret slab of gold, so snag this out of the nearest proverbial dollar bin and consider yourself among the converted. | j annis
Only the good shit. Aquarium Drunkard is powered by our patrons. Keep the servers humming and help us continue doing it by pledging your support via our Patreon page.