Earth Girl Helen Brown :: Feed Me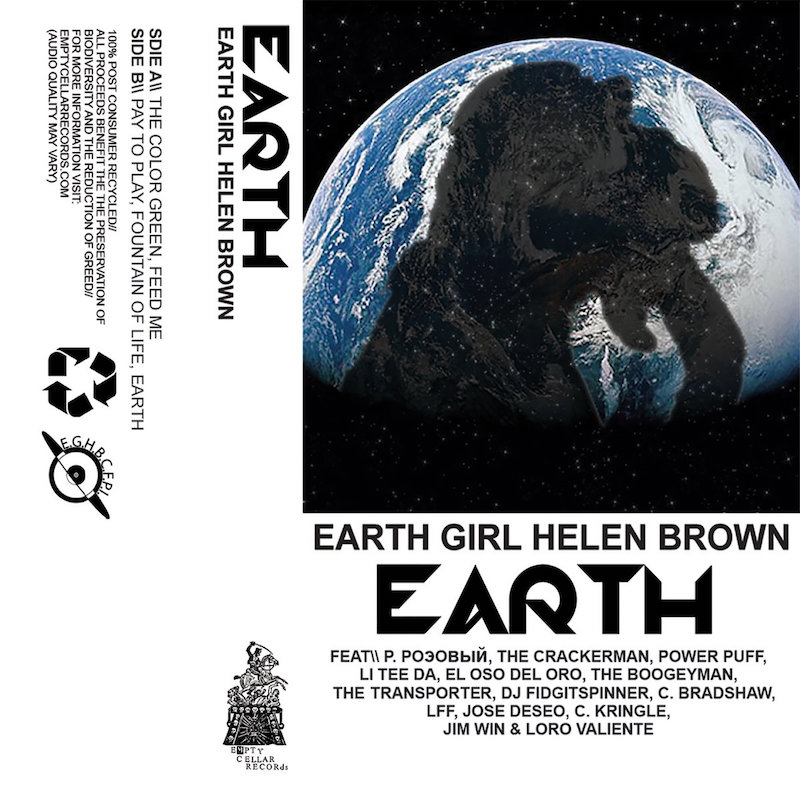 Earth, the most recent installment of Earth Girl Helen Brown's series of planet themed EPs, dropped via cassette in May of 2021. As the literal Earth was still in deep covid-times, we didn't lay ears on it for another six or so months. Glad we did (!) as the EP finds the Heidi Alexander-led group embracing all manner of sinuous funk, particularly on Earth's second track, "Feed Me". Reminiscent of ESG/Talking Heads/Slits, the near seven minute embrace drips with pathos as Alexander's double tracked vox breathe in and out over a muscular bass line, polyrhythms, mellotron, sax, flute, Korg, and beyond.
Only the good shit. Aquarium Drunkard is powered by our patrons. Keep the servers humming and help us continue doing it by pledging your support via our Patreon page.