Yura Yura Teikoku :: Hollow Me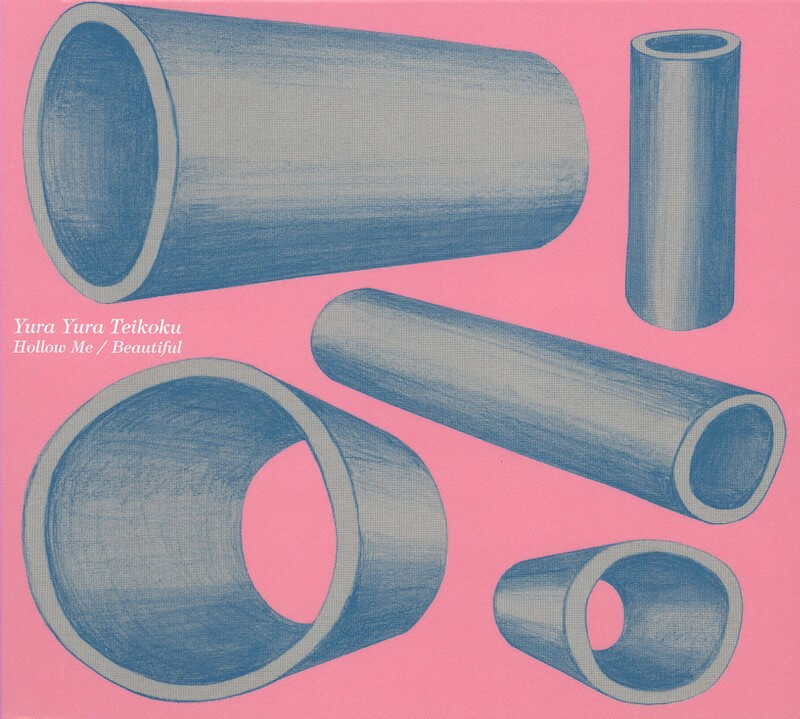 Prior to founding Zelone Records and becoming the emperor of mellow groove, Shintaro Sakamoto fronted Yura Yura Teikoku. A scrappy psych trio with humble origins in the Tokyo's DIY underground, the band cut a unique trail guided by an eclecticism that pushed their sound ever further to new heights. Over two decades, 10 studio albums, a live record, and a slew of EP's, the band eventually saw crossover success in Japan, signing to a major label and garnering a cult following abroad. However, as everything seemed to fall in place for in place for Yura Yura Teikoku, the band dissolved amicably in 2010, a decision rendering 2007's masterful Hollow Me their de-facto swan song.
For a last hoorah, Hollow Me doesn't embody any sense of finality–it's far from being a period on the end of a sentence. Instead, it end things mid-flow like an ellipsis, indicating a pause, a diversion, the possibility of more to come. This only makes the album more tantalizing. It's easy enough to want more of course, but it's harder to risk disturbing a legacy left so sublimely at rest.
A jaw-dropper in the group's catalog, Hollow Me presented a stark shift in focus, evolving Yura Yura Teikoku's sound into something much more consciously arranged, but never sacrificing an infectious rhythm. This is established right out of the gate with "Ohayo Mado Yaro," which mixes tremolo guitar, synth strings, and sax flourishes into pillowy perfection, allowing listeners to fall effortlessly into the record. The band's rock chops are on display, too, propelling songs like "Deikinai" and "Sweet Surrender" before dropping the beat into the low chunring funk of "Tender Animals." Bassist Chiyo Kamekawa and drummer Ichiro Shibata shine again through "Beautiful" and "Into the Forest," segueing the groove like a lost Holger and Jaki excursion from Suzuki-era CAN.
There's also plenty here foreshadowing Sakamoto's future endeavors. The languid bliss of the cornet-laced "Listless Dream" edges toward hazy lounge territory, a space Sakamoto would make himself at home in on his solo debut, 2011's How to Live With a Phantom. Then there's "Lonely Satellite," a true stunner in all its languid, melancholic bliss. Drifting along on gentle pulses of percussion and soft wah-wah swells, the song is worlds away from the garage-psych Yura Yura Teikoku started out with. It's a moment of respite, the sound of a band at peace with changing course and not looking back.
Nonetheless, the band returns to close things out in high style on the title cut, a finale rising steadily on currents of mellotron and AOR sax. Like the album itself, "Hollow Me" ascends to the realms of everything that could've been, lingering slightly before disappearing into the ether entirely, going the way of all good things, much like Yura Yura Teikoku in all their temporal glory. | j annis
Was your 2023 resolution to help boost independent media? Good news: Aquarium Drunkard is powered by its patrons. Keep the servers humming and help us continue doing it by pledging your support via our Patreon page.