James Waudby :: On The Ballast Miles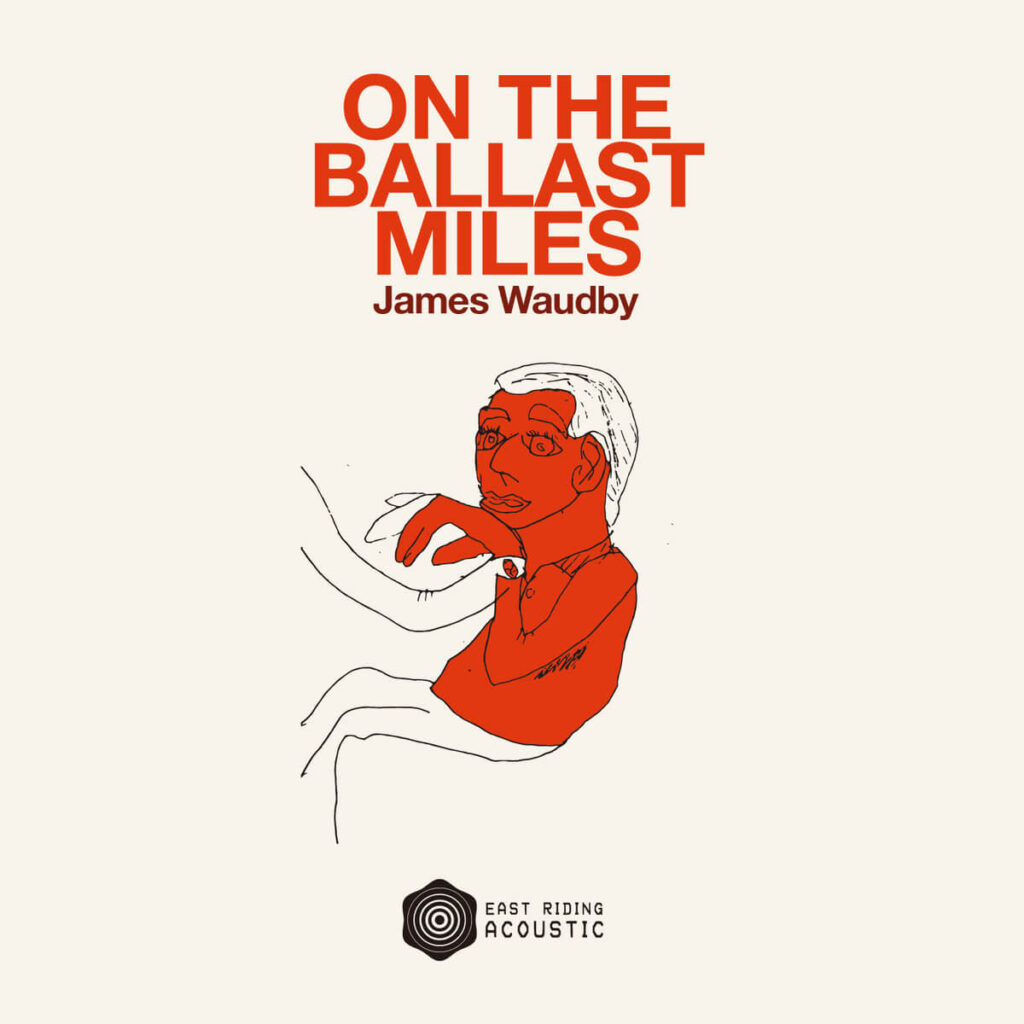 James Waudby has a very light touch. He plays a fluid, nimble guitar, shading dancing flourishes with subtle melancholy and punctuating blossoming flurries of notes with sudden piercing blues bends. If it all sounds a bit complicated, never fear. He makes it sound as natural as sky and water. His voice, too, which may remind you of Bert Jansch, is soft and unshowy. It sounds as if he is speaking directly to you, except for the way the lines effortlessly flow with melody and surprising images. On the Ballast Miles, Waudby's debut solo album, is as fine as a bee's wing (to borrow a phrase from Richard Thomspon), airy and translucent and glittering.
Waudby has been in bands for decades, starting in the late 1990s with Salako, which made three records and a Peel Session and attracted the favorable attention of Pavement. The two bands toured together in 1999 and Pavement drummer Steve West later tapped Waudby for his Marble Bay project. Waudby also sings lead in Horse Guard Parade. However, none of this leads naturally to the spare, natural grace of On the Ballast Miles, which feels like a lost 1960s acoustic folk classic.
The album is studded with nautical metaphors, a reflection, perhaps of Waudby's origins in East Riding, a seaside county in England's north. The opening track, "The Land and the Sea," begins in a tangle of finger-picked guitar folk, whose cascading runs hurtle forward, then end in the wavering uncertainty of bent notes. He sings in a soft, slightly burred, confiding tenor, sketching the outlines of a place between land and water that is rough, lovely and stultifying. "There's nothing round here now," he croons, "They have seen how it ends."
The title phrase comes from the song "The Last of Your Kind," where eddies and curls of guitar push up to fill space whenever Waudby pauses for breath. The words are pensive, elliptical, but evocative, as Waudby traces the sparest suggestion of a story about distance, separation and return. He sings, "Slept on the ballast miles. And you take a long road home. And you let the day go out with the tide." On the two instrumental tracks, the guitar takes over the narrative, flickering from major to minor key, from sunny folk rambles to shadowy blues.
Elsewhere, the words and music fit together in the most natural way, distilling complex and agile playing into liquid clarity, so that you hardly notice the difficulty. Waudby has a way of finding stillness even in the most agitated runs of sound. He sings easily, directly and without much drama. On the Ballast Miles rests lightly on a foundation of considerable skill, and if it sounds simple, that is mostly because of how deftly Waudby plays and sings. | j kelly
Digging deep, projecting what we found inward and outward. Aquarium Drunkard is powered by its patrons. Keep the servers humming and help us continue doing it by pledging your support via our Patreon page.