Numün :: Book of Beyond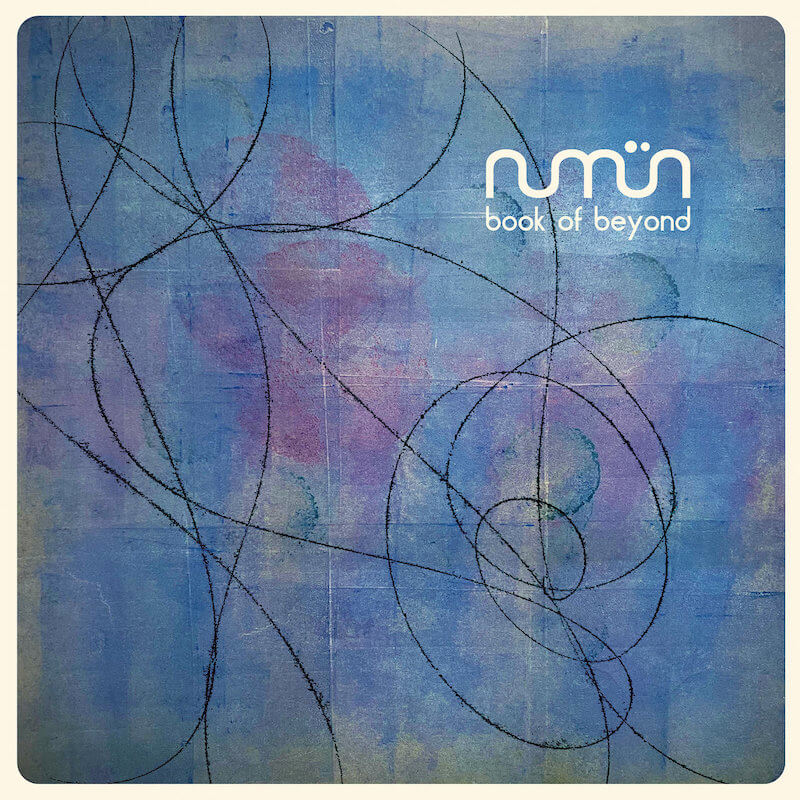 Bruce Langhorne's original soundtrack to Peter Fonda's largely forgotten 1970 western The Hired Hand anticipated an entire strain of haunted instrumental Americana that would come to flourish around of the turn of the millennium. It is difficult to believe that Langhorne's desolate masterpiece had never even been issued as an album in its day. But when the legend of the soundtrack finally manifested in a formal release in 2004, it resurfaced in a world that was more than ready for it. Post-rockers, American primitivists, free folkies of various stripes had been approaching something like Langhorne's spectral cowboy music for years. Sometimes history folds over on itself like that. And the decades since it came out have only confirmed The Hired Hand OST as a lodestar of American music: Anderson, Gunn, Bachmann, Bowles, Toth and many others have made wonderful dusty sounds in the spirit of Langhorne. He is part of the firmament of cosmic America now.
No one would dispute the place of Bob Holmes's ambient country trio SUSS in that lineage as well. ("Eno meets Ennio," as they like to say.) But Holmes's lowercase outfit, numün, with Joel Mellin and Christopher Romero, is a decidedly more distant relation. numün's debut album, 2020's voyage au soleil, was a spacey, Eastern-tinged affair, where eerie synths and theremin and NASA radio traffic mingled with gamelan gongs and Turkish cümbüş. When it got cooking, voyage au soleil could groove like the great Obama-era heatstroke trance-rockers in Date Palms or Brightblack Morning Light. Often it was content to twinkle and drone. Sometimes when the guitar, violin and Turkish banjo intertwined, there was an unmistakable Western flavor. But the high plains this music travelled were somewhere on the moon.
On numün's excellent new album Book of Beyond, the synthesis of earth and space seems more complete. Indeed, the entire album exudes a kind of gravity, decidedly reminiscent of the wide-open melancholy of Langhorne's Hired Hand. numün have perfected something like a space-age cowboy music here, plaintive and freighted. Even its sci-fi sonic filigree, the theremin trills and Mellotron moans, seem like signifiers of a future that has already been foreclosed. Consider the way Holmes's lonesome guitar lines graze over undulating vintage new age wash and Mellin's horse canter hand percussion on the standout "Steps." Or the pairing of Romero's cümbüş, a fretless Turkish banjo repurposed here as Appalachian, with some truly Ash Ra-esque space guitar in "Sideway." Or the weaving of guest Trina Basu's lovely violin through the chiming gamelan of "Eyes Open." The pulsing "Voices," featuring the wordless guest vocals of Willa Roberts, is almost trip-hop, and bears more than a passing resemblance to Portishead. And the uncanny pastoral psychedelia of "Lighter" could pass as a sort of countrified Crimson.
Book of Beyond is an immersive record, and its seemingly simple laments and lullabies reveal an extraordinary wealth of sonic detail at each passing. But like The Hired Hand, it is a mournful record. People seldom look to drone or new age for emotional complexity. But numün's rusted ambient manages to convey a sense of fatality in its every movement. What else could we expect from cosmic American music in the year of our lord 2023? What else do we deserve? | b sirota
For Heads, by heads. Aquarium Drunkard is powered by its patrons. Keep the servers humming and help us continue doing it by pledging your support via our Patreon page.