Santaka :: No Rivers Here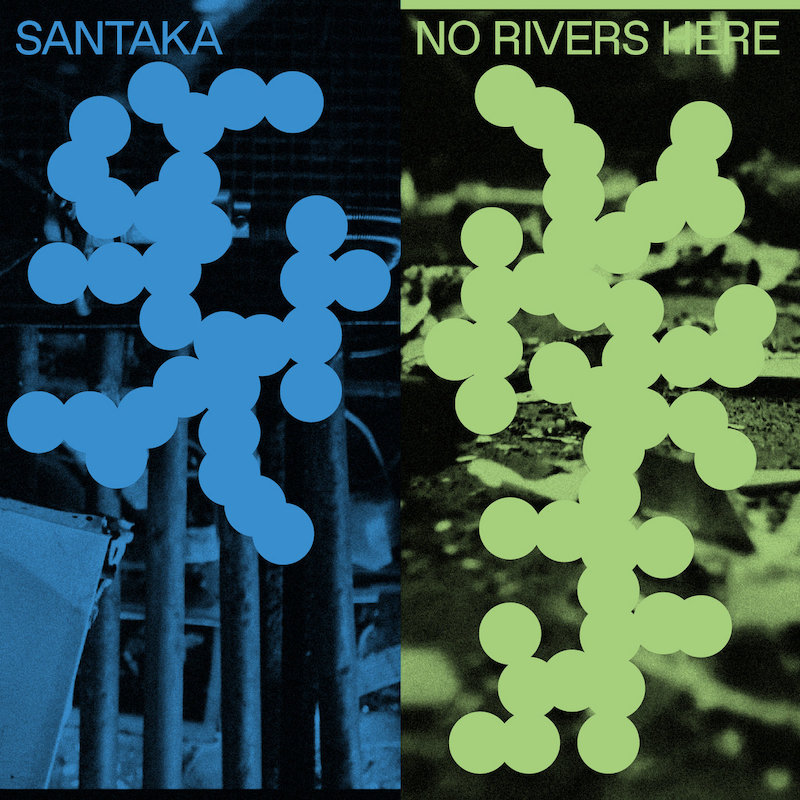 In operation for around five years, the UK label Byrd Out's namesake is a tip of the hat to the late trumpet player Donald Byrd. A wide range of artists on the fringes of jazz and electronics spheres have graced the label over the years, such as Binker Golding, KMRU and Evan Parker, all with the common interest of exploring inventive and open music systems. While the label's sound is often far from Byrd's impressionable, early jazz fusion sound, his bold approach feels within reach.
The first release from Santaka, the Lithuanian duo of drummer Marijus Aleska and DJ/producer Manfredas, not only fits in with the Byrd Out catalog but feels like a throughline of its overall output. Comprised of three tracks lasting at least ten minutes, No Rivers Here exists in constant motion, pulling together jazz phrasings, fourth world tones, and Sextant-fusion rhythms. Given their respective backgrounds in jazz and club music, Aleska and Manfredas tend towards propulsive rhythms.
Aleksa's attraction to slightly wobbly, J-Dilla rhythms matches with Manfredas's loose dub-fusion electronics, culminating best on "555," which has a notable "Brown Rice" saunter. Combining a simple, sinking bass sound, erratic blown-out keys, and eclipsing figures on hand drum, it's danceable but has more than enough to admire with a sedentary listen. About six-and-half minutes in, the beat collapses, falling into Manfredas's abstracted electronic effects which feel absolutely alien yet mesmerizing. Then the percussion comes back in and the groove snaps back into place, giving Manfredas's naked parts a framework and vindicating it's strange movement.
No Rivers Here ropes you in with its aqueous grooves and perpetual motion. Small figures link together creating both a sense of repetition and continual movement. It's generative and sentient, a kinetic energy slightly too sinister for the fourth world. | i forsythe
Aquarium Drunkard is powered by our patrons. Keep the servers humming and help us continue doing it by pledging your support via our Patreon page. Only the good shit.