Surface Noise :: Here: Extras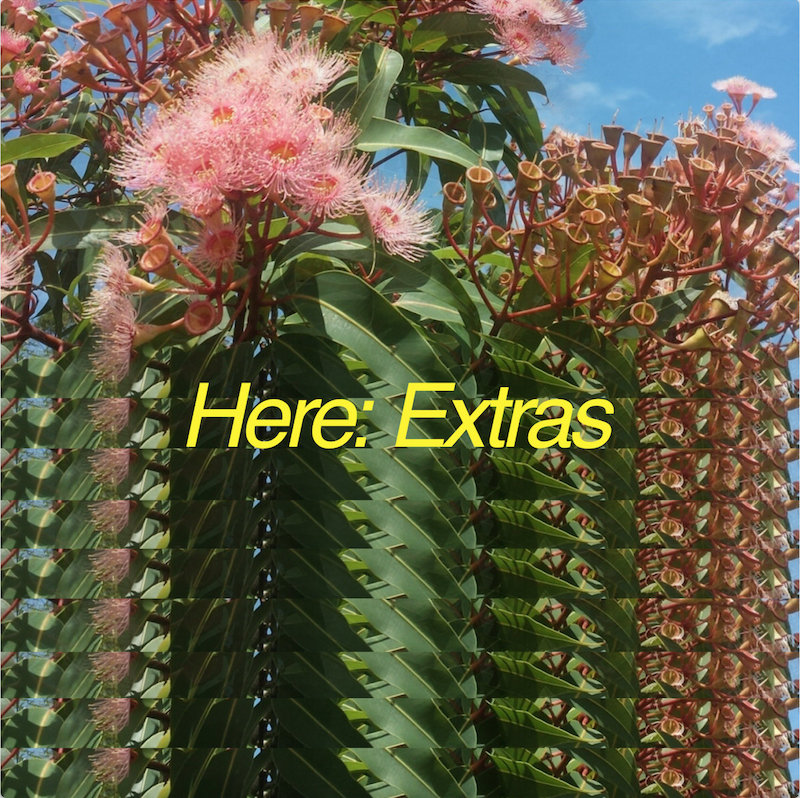 Andy Norris' Surface Noise project is an ambient beat tape. Its sound originates deep in the pocket, not a sample library, with paint dolloped on thick and deliberate–more like Van Gogh than Pollock. Its first release, 2022's Early Demos, evinces a keen selectors eye in which Norris creates the crate rather than digs through it. The first proper-LP leaned into vibe of Early Demos while adding an array of well-plucked stringed instruments, wise editorial choices, and resulted in a wide-ranging soundscape that could evoke Moby's sample-ridden Play, Beck's Guero-era sensibilities, or the library of Laraaji (who leant a zither to the Here sessions).
The latest from Surface Noise is Here: Extras. These six alts, remixes, and "outtakes" reveal more of jazz and funk elements and shows off the intricate and wildly divergent drumming styles that are a constant throughout the quickly-growing. Tinges of Thievery Corporation, Monster Rally, and Flying Lotus flutter through. This is music to slowly rise to, to wind down through, to add to your "Chill Work Mix." But the aforementioned artists are less influences than touchstones achieved. The three releases and hour-twenty of tracks from Surface Noise, in sequence or shuffled, are their own blissed out world. | b kramer
Only the good shit. Aquarium Drunkard is powered by our patrons. Keep the servers humming and help us continue doing it by pledging your support via our Patreon page.