Bondo :: Print Selections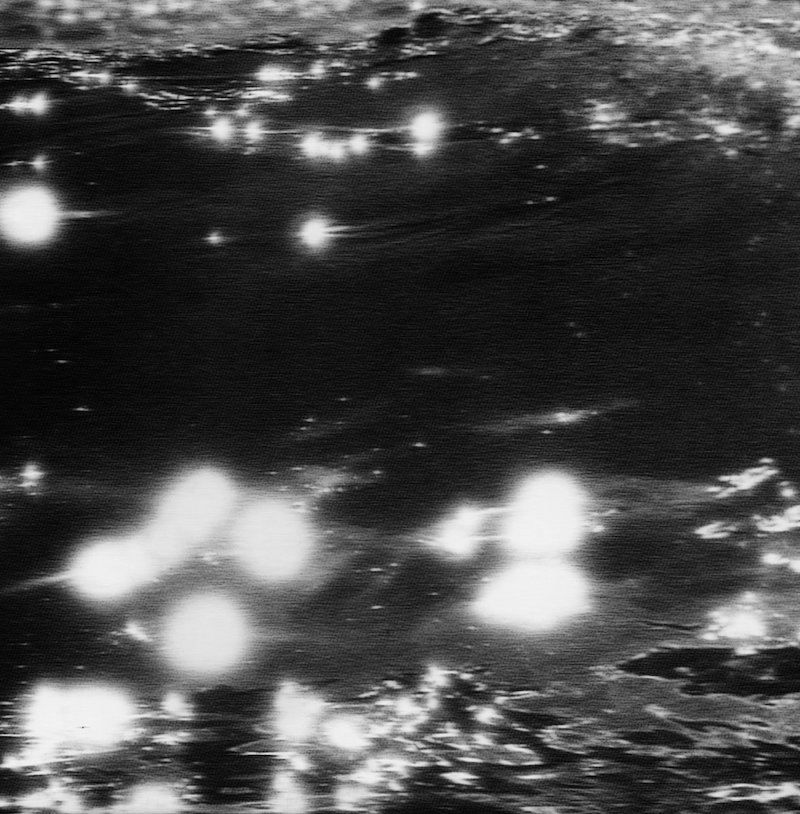 LA four-piece Bondo released their first EP 77 in late 2021. A five-song set, it's a precise and exact document that wears its '90s post-rock influence on its sleeve: elongated phrases, careful dynamics, grayscale tones, very intentional distortion settings. Think Unwound, Spiderland, Acetone. The group return this month with the release of their first full-length, Print Selections, out via Italian label Quindi Records.
Consisting of eight mostly instrumental songs, "Container" kicks things into gear with a slow, descending bass line, followed by a swaying drum beat, all while dubby guitar atmospherics swell, ultimately defining the short opener. Subtle fret action warped by twisted knobs of multiple guitar effects construct an intimate dub that is a marked distinction from 77. "Egoizing" and "Instrument" follow, leaning into to the poignant, locked-in parts and exchanges that made 77 hum. "Zion Gate" notably slips back into a dub feel. Around the two-and-half-minute, the hi-hats slip into both ears, fudging the stereo balance of the track as the wet guitar whirls slip upwards, creating a sensation of being out of control yet in place.
The first three three songs on the second side, "Mind Room," the short interlude track "Lo Tek," and "New Brain," rest in crisp snares, tight basslines, fragmented arpeggio riffs, and blunt strums. Penultimate track "New Brain" offers the biggest release in that regard before it shifts into the last track, "Pipecleaner," which offers a bit of both that steady post rock jaunt, and dubby haze, ultimately ending with a tampered and sizzling guitar feedback.
The post-rock outfits Bondo look to for guidance are familiar with heavy doses of guitar effects, yet employed in an unexpected way, dabbling in a dry, unruly dub which they deploy hyper selectively to develop space. They flirt with that line of control and intentionality, knowing how to cast it out and reel it in, a sign of a band on the same page from start to finish. | i forsythe
Only the good shit. Aquarium Drunkard is powered by its patrons. Keep the servers humming and help us continue doing it by pledging your support via our Patreon page.