Aquarium Drunkard Book Club :: Chapter 22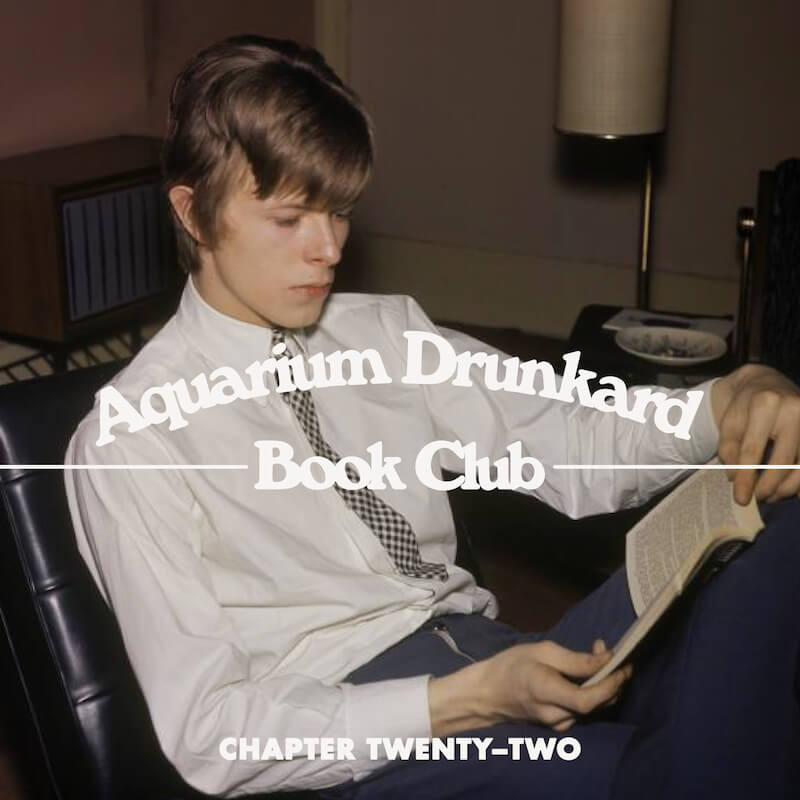 Welcome back to the stacks. It's Aquarium Drunkard's Book Club, our monthly gathering of recent (or not so recent) recommended reading. In this month's stack: author Ben Wardle's biography of Talk Talk's Mark Hollis, a look at why Sinéad O'Connor matters, future music from Germany, and critic, musician and media theorist DeForrest Brown Jr's Assembling A Black Counter Culture. Your guest librarian this month is James Toth.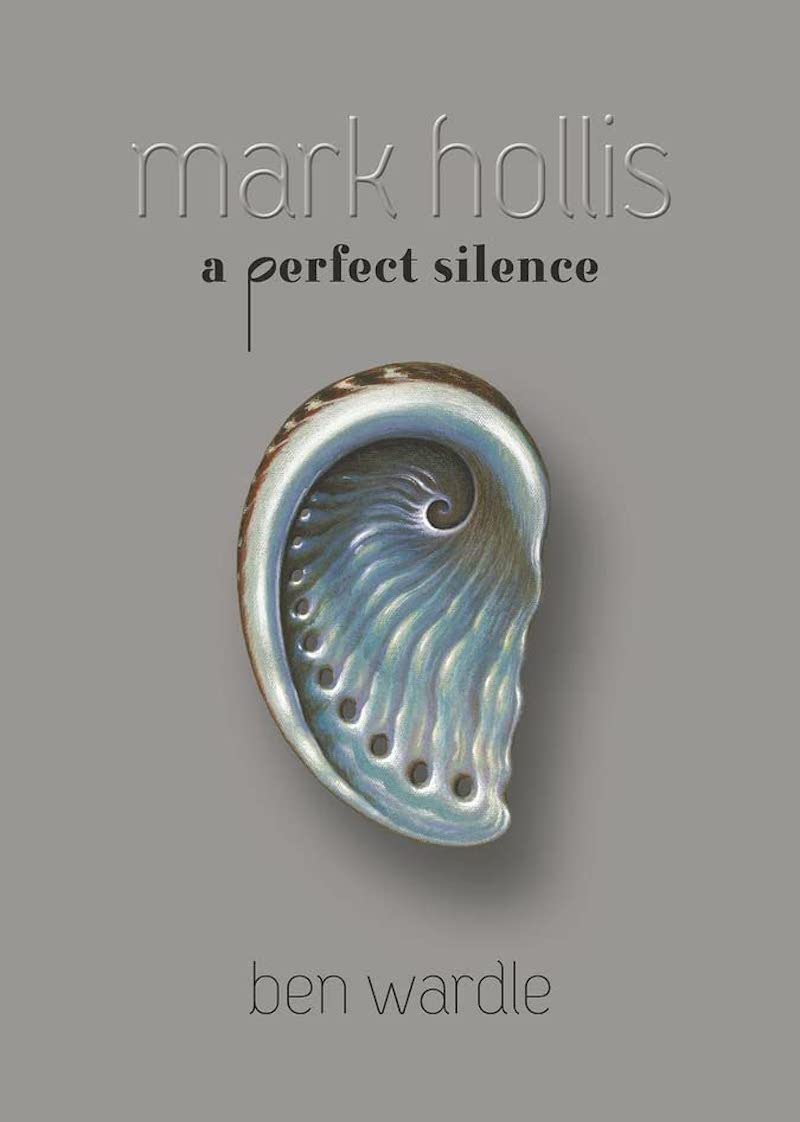 Mark Hollis: A Perfect Silence by Ben Wardle: Following his lone, self-titled solo album in 1998, Mark Hollis went radio silent, disappearing from public view until his death of cancer in 2019. Prior to this, Hollis and Talk Talk, the band he founded in 1981, released Spirit of Eden (1988) and Laughing Stock (1991), two flawless albums that cemented Hollis' reputation as an auteur and visionary. Like My Bloody Valentine, Boards of Canada, and a scant handful of others, latter-day Talk Talk is one of few groups in the contemporary indie canon that could be said to have unwittingly established some pivotal indie epoch, creating work so singular and original that entire genres were established in vain attempts to emulate, imitate, and recreate them.
With Mark Hollis: A Perfect Silence, author and music industry veteran Ben Wardle assumes the unenviable task of penning the biography of one of pop music's most enigmatic and fame-averse characters. Wardle admirably rises to the occasion, accomplishing this despite a lack of interviews with Hollis' family or any of the surviving members of Talk Talk. He does so by providing ample archival material that stitches together the group's story alongside new interviews with many of Hollis' extracurricular musical collaborators, friends, and business associates. And while Wardle does provide some details about Hollis' writing strategies and various recording sessions (for more of this, seek out Toby Benjamin's Spirit of Talk Talk, Phill Brown's indispensable Are We Still Rolling?, and numerous speculative online forums), Wardle's primary focus is on Hollis the man. Revelations abound, such as the formidable influence of Hollis' older brother Ed, a voracious music fan who introduced Hollis to much of the music that would inspire his work. Hollis collaborator, producer, and musical foil Tim Friese-Greene also emerges as a major catalyst, a man with whom Hollis bonded so strongly that the alliance ultimately squeezed out and alienated other band members. Elsewhere, we learn that this defiantly private and spiritual family man had some unlikely passions, such as golf and motorcycles.
Though much of the book has the unintended effect of strengthening rather than dispelling some of the myths surrounding the man, Mark Hollis: A Perfect Silence is a beautiful tribute, and the most comprehensive portrait of Hollis we are likely to get.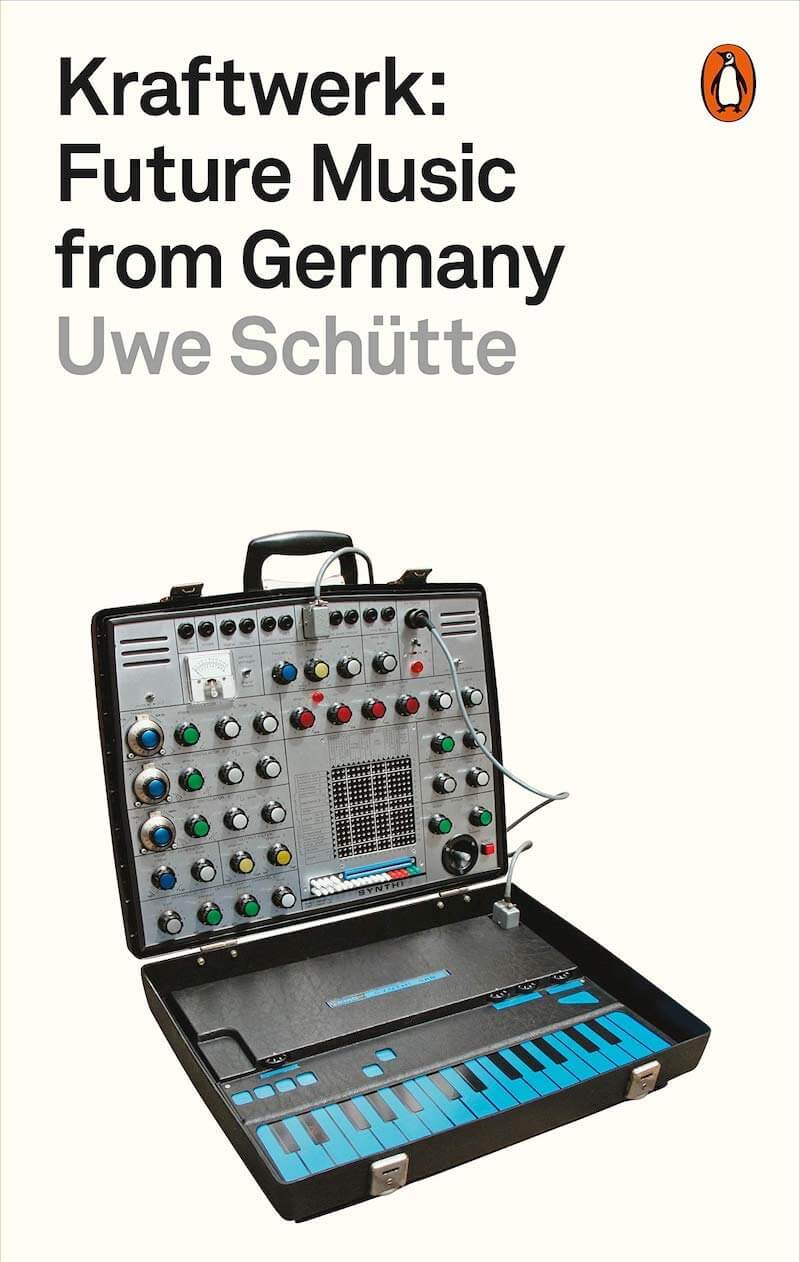 Kraftwerk: Future Music from Germany by Uwe Schütte: In Kraftwerk: Future Music from Germany, author Uwe Schütte traces the influence of Kraftwerk by placing the multimedia group in the historical context of postwar Düsseldorf. Mirroring accounts by Edgar Froese in his biography Tangerine Dream: Force Majeure and various pioneers of German music quoted in Rob Young and Irmin Schmidt's All Gates Open: The Story of Can, Kraftwerk's story is very much about starting from scratch in the wake of World War II. By having to reckon with the "problem of national identity" and shunning the schlager music of their parents' generation, the nascent counterculture had no choice but to create something new that reflected the ideals of the youth culture, ultimately and unwittingly birthing a movement—and a genre—in the process.
Those looking for juicy gossip or even much in the way of biographical details should look elsewhere; Kraftwerk: Future Music from Germany by no means renders redundant any of the half dozen Kraftwerk books on the market, to say nothing of the controversial biographies by former band members Karl Bartos and Wolfgang Flür. That said, it's an informative and engrossing—if occasionally polemical—account of the scope of the band's ambition and enduring influence. The bookfurther distinguishes itself by de-mythologizing the band to some degree; by exploring the group's calculated conceptual framework, Schutte argues that Kraftwerk are the very personification of a Gesamtkunstwerk, an all-encompassing cultural phenomenon for which the band's self-described industrielle Volksmusik was merely one vehicle of expression among many, influenced as much by Futurist Luigi Russolo, director Fritz Lang, and Bauhaus founder Walter Gropius as by any musical forebears.
Though Kraftwerk: Future Music from Germany is not a go-to resource or final word on the subject, it doesn't really aim to be. Rather, it's a cogent and crisp reevaluation of one of the most important pop groups of the century, an erudite closeup on the group's aims, history, and substantial cultural impact.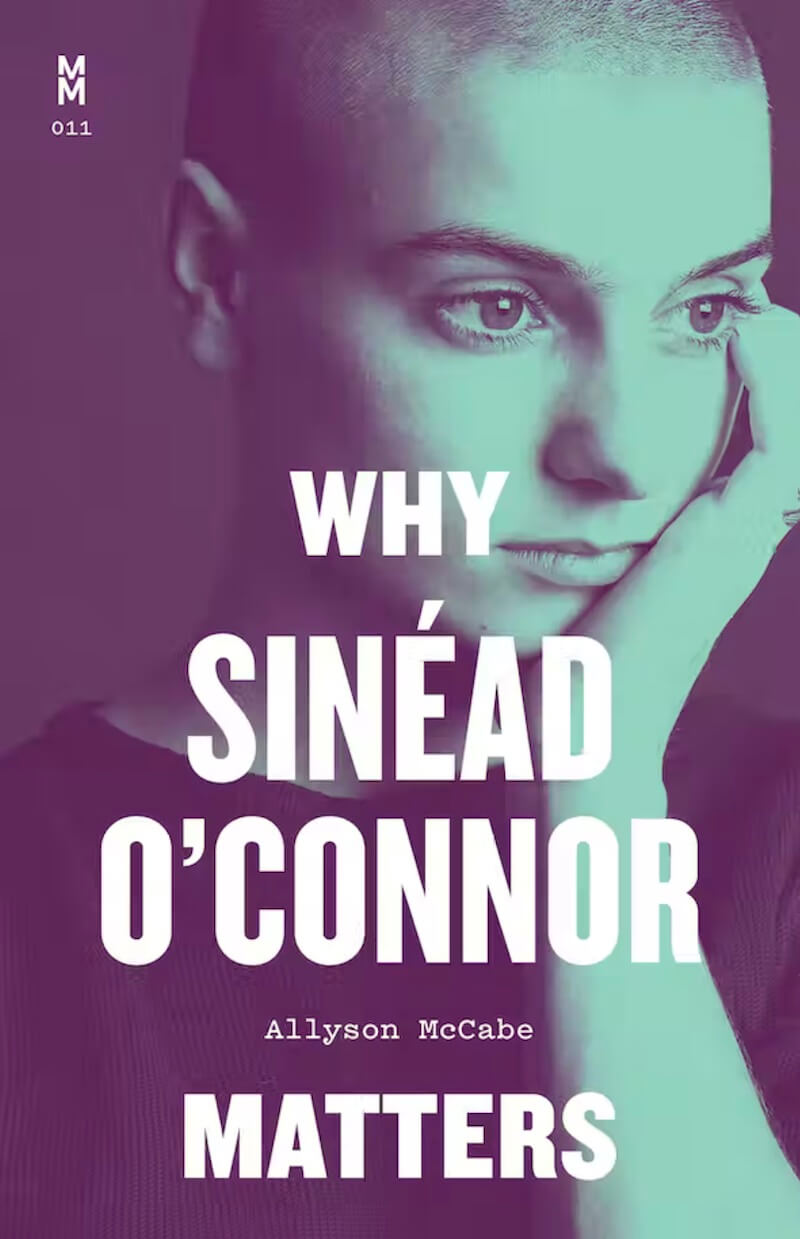 Why Sinéad O'Connor Matters by Allyson McCabe: Part of University of Texas Press' Music Matters series, Allyson McCabe's Why Sinéad O'Connor Matters reassesses the oft-misunderstood songwriter and activist through a lens that is both historical and personal.
Though O'Connor was by no means unique in having been exploited by the music industry, to read the chronology of calculated attempts on the part of journalists, record executives and celebrities to viciously scapegoat and undermine O'Connor is a sobering reminder of the cruel and savage machinations of the misogynistic old guard. Whether or not you are on Team Sinéad, the details of the campaign of terror mounted against her will make you wince.
Written in clear and provocative language, McCabe's book tracks the outspoken political troubadour from her inauspicious beginnings at a Dickensian Catholic reform school for girls through her mother's tragic death, her meteoric rise to fame and notoriety, and the numerous awkward interviews and tabloid scandals that followed. Throughout, we see the decidedly not media-trained O'Connor nearly sabotaging her career every time she opens her mouth, whether by (presciently) condemning the church for its corruption and complicity in child abuse, or by calling audibles onstage, going off script and singing what she felt was the right song, even if it happened to be at the wrong event.
Though McCabe's impassioned defense of O'Connor in the wake of her many controversies is both heartfelt and persuasive, Why Sinéad O'Connor Matters is no hagiography: O'Connor's noble desire—some might say compulsion—to express herself authentically could be messy, and the author reckons with O'Connor's own gaffes and errors in judgment, unblinkingly detailing her subject's racial and sexual fetishizing, publicity stunts, identity crises, and thoughtless quips (like claiming Hitler "wasn't a bad person") while wrestling with her own youthful misunderstandings of O'Connor's music and career.
Despite this, our protagonist emerges from Why Sinéad O'Connor Matters as a conquering hero; having weathered abuse, cruelty, and prejudice, not to mention the usual unreasonable expectations too often placed on female artists, the courageous nonconformist emerges wounded but wiser. Ultimately—and most importantly—she is redeemed.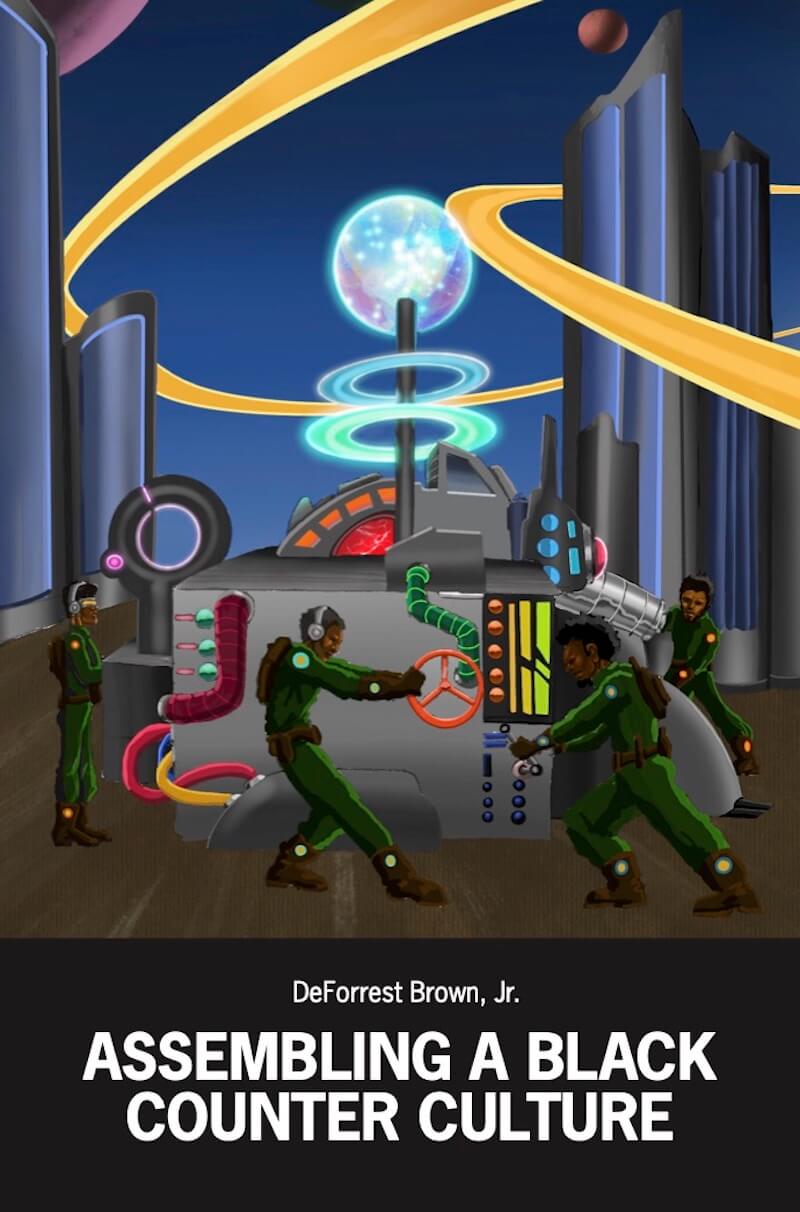 Assembling A Black Counter Culture by DeForrest Brown, Jr.: Critic, musician and media theorist DeForrest Brown Jr's expansive and rigorously researched Assembling A Black Counter Culture is far more than the history of techno—though it is definitely that. Part cultural history, part manifesto, and part collective biography, the book is an unassailable reminder that techno, like blues, jazz, and hip-hop before it, is an art form whose origins are distinctly American and black.
What Derrick May refers to as the "sonic fiction" of Detroit techno began in isolation, away from the city itself in the nearby suburb of Belleville. Brown expands upon not only these developments, but the myriad musical and cultural influences on the music's architects like May, Juan Atkins, and Kevin Saunderson, known collectively as the Belleville Three. Brown does this by providing thumbnail biographies of a wide range of various peripheral-but-crucial characters. We learn about WJLB late-night Detroit radio DJ Charles Johnson, known professionally as The Electrifying Mojo, a sort of taste-making John Peel-like character who championed artists across genres, played entire album sides without interruption, and saw no division between the Ohio Players and Devo. Elsewhere, Brown excavates the literal tools of the trade, recounting the collaboration between electronic maverick Ikutaro Kakehashi and unheralded sound engineer Don Lewis, the fruits of which produced the very machines that remain ubiquitous in techno today, such as the Juno-106, TR-808, TR-909, and TB-303.
What might appear at first to be a series of digressions turn out to be connective tissue, as Brown covers in admirable depth everything from Larry Levan's Paradise Garage and Frankie Knuckles to George Clinton, Herbie Hancock, Kraftwerk, and Lee Perry. Brown then connects the music to its various extra-musical catalysts like economic and urban displacement, Black Reconstruction, and the cult roots of MDMA, even tying in Futurologist Alvin Toffler and author-activist James Boggs. Brown also laments and unpacks the reasons why techno, like jazz, has historically enjoyed far greater popularity in Europe than in its country of origin.
It is a credit to Brown's skill as a writer and storyteller that, despite the tremendous scale of its research, Assembling A Black Counter Culture is an absorbing, even binge-worthy tome; reading it feels like observing an especially difficult jigsaw puzzle being assembled before your eyes. By dispassionately and systematically synthesizing seemingly disparate threads, Brown artfully contextualizes the birth of techno by mapping the many components that comprise it.
Sweeping, sprawling, and comprehensive, Assembling A Black Counter Culture is somewhere between a deep dive and a plunge, and an essential text that belongs on the bookshelf of any serious music scholar or fan.
Keep reading. Aquarium Drunkard is powered by its patrons. Keep the servers humming and help us continue doing it by pledging your support via our Patreon page. For heads, by heads.