Kate Fagan :: I Don't Want To Be Too Cool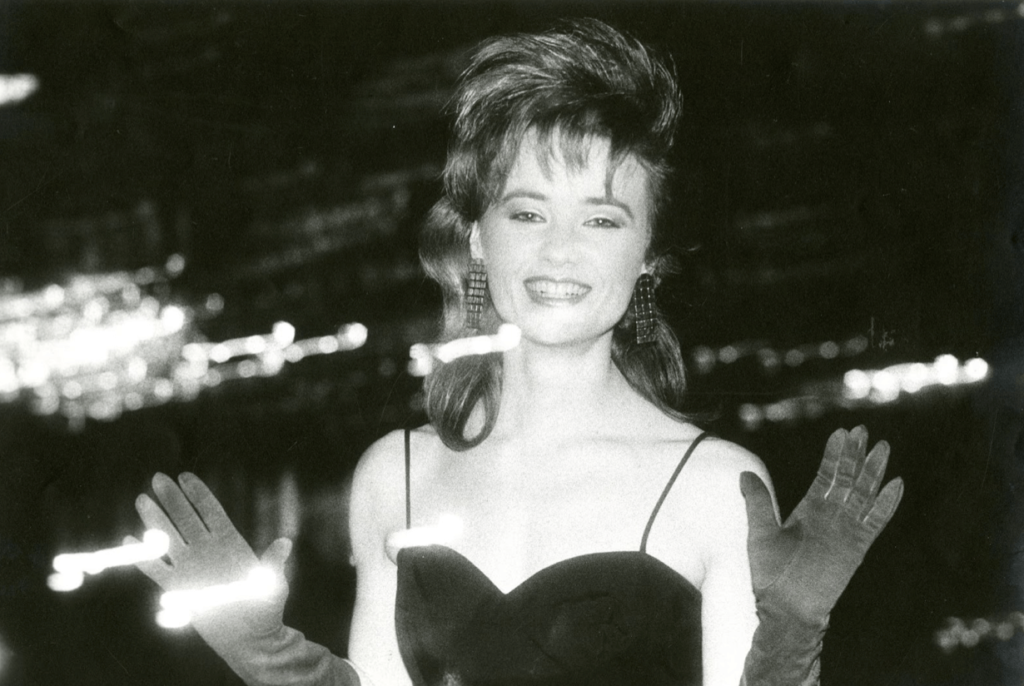 In her essential new book Hit Girls: Women of Punk in the USA, 1975-1983, author Jen B. Larson writes that new wave singer Kate Fagan "never wanted to fit in, but to find herself." That much is clear listening to the new Captured Tracks compilation I Don't Want To Be Too Cool, which collects Fagan's early '80s singles and outtakes. Yelping over an Echoplex-laden drum machine and a bouncy bass line, she prizes her non-conformity: "I don't know no rockstars/I don't snort the good stuff/I don't really care/I'm just not impressed."
Fagan had spent time in the music scenes of London and New York before she arrived in Chicago, but it was in the Windy City that she found her musical voice, working with groups like BB Spin and Heavy Manners, staging DIY punk shows, and self-releasing singles on Disturbing Records, an imprint she founded with other likeminded collaborators.
These days, Fagan lives in New Orleans, which is where she joined us from to discuss the comp, her roots, working with reggae legend Peter Tosh, and share a series of photos from her archives. | j woodbury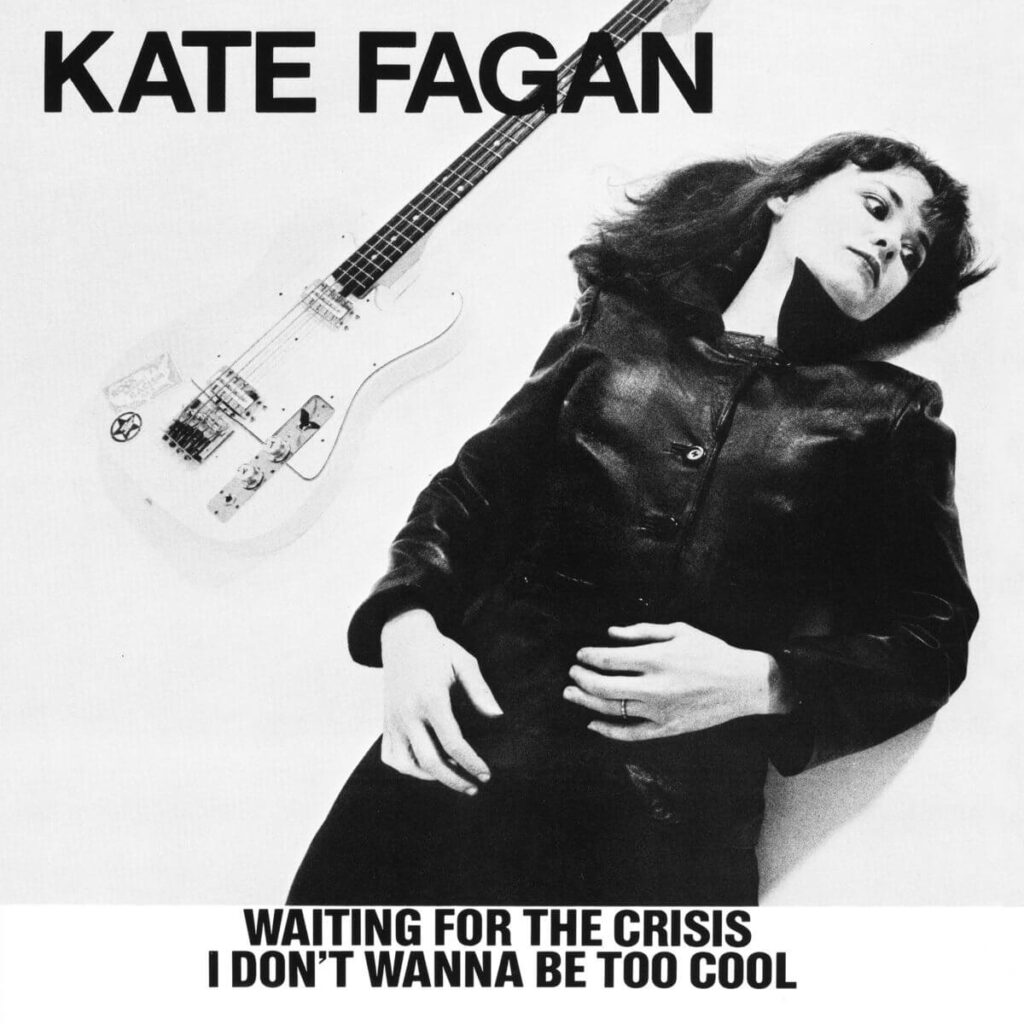 I Don't Want To Be Too Cool
The centerpiece of the compilation is "I Don't Want To Be Too Cool," drawn from Fagan's self-released 1981 single, touted as the "best-selling single ever by a local artist" at Chicago record emporium Wax Trax! Records. The song pokes fun what Fagan considered hipster gatekeeping in the music scene. "There were a lot of people that just wanted to make sure they got in the door, make sure they met the guy with the coke—you know, it was that kind of scene," Fagan says. "There was a lot of trying to be glamorous, so you can get in the backdoor of a place where they take down the rope and let you in. There was a lot of posing."
Feeling nonplussed by the city's venue situation, Fagan and her friends took to staging their own DIY shows in warehouses and other less restrictive spaces: "You're dealing with clubs and money, all the bells and whistles that go with coming into a place with sound, lights, bartenders, advertising, guest lists, and all that kind of stuff. It was it was much happier more fun to kinda do your own thing, and trick a space out how you want to, with your own lamps, or art students hanging things up. That was a lot more fun and no one was policing it. And honestly, you made more money, too."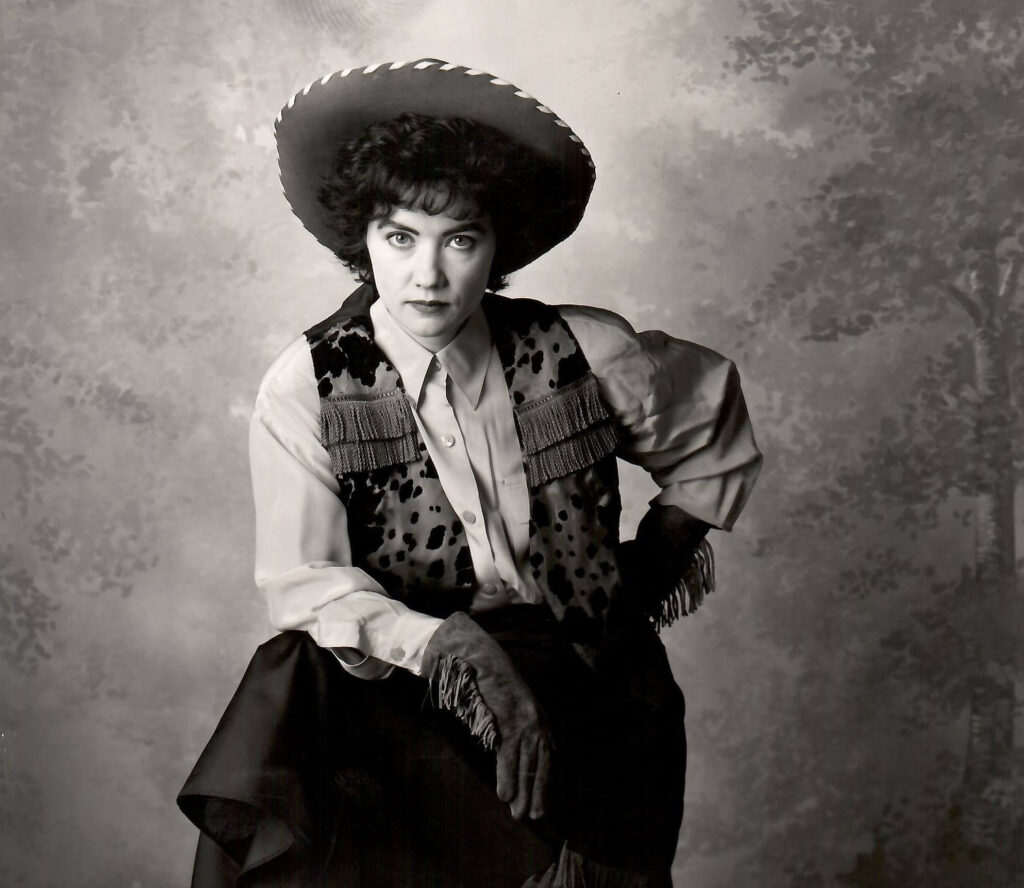 Kate Goes Country
In the early '80s, Fagan was working with a vocal coach. When Fagan mentioned to her instructor that lack of a proper repertoire of songs was holding her back from accepting "all sorts of gigs" she was being offered, the teacher produced a "fake book," looking for material to augment Kate's punk rock performing style. "She said, 'You know, you have the same range as Patsy Cline,'" Fagan says. They selected two songs from the book, "Crazy" and "I Fall To Pieces," and got to work learning them.
"I loved researching her, and telling the stories of her songs," Fagan says. She developed a tribute act to Cline, which she would perform "at different venues and parties and private shows." The Cline material greatly expanded Fagan's sense of herself and her vocal abilities: "It gave me an opportunity to become a really good vocalist."
And while the idea of a new wave/punk/ska singer taking on country and western music certainly turned a few heads, Fagan says the combination felt natural. "At the time, Al Jourgensen from Ministry was DJing a country night at a dive bar that was three blocks from my house. For some reason, country was kind of percolating with punk audiences that liked the kind of underside of life stories. You had Willie and Waylon Jennings telling [similar kinds] of 'bad boy' stories."
Fagan's Cline act earned her the attention of another country singer who appealed to punk fans: Dwight Yoakam, whose hard-edged Bakersfield-styled sound found him sharing stages with groups like X and the Blasters as often as more traditional country groups. "He had a certain kind of cool to him and he was also a very nice—a real gentleman type," Fagan says. When the opportunity to open for Yoakam at a country festival came her way, she was initially uncertain as she didn't have a band to back her at the time. But a local group called Tex, "kind of threw themselves" at the singer, who agreed and brought the band on for the gig. "My boyfriend at the time called them 'the band that couldn't shoot straight.' We were two songs in before they finally got in tune. They were too drunk to play."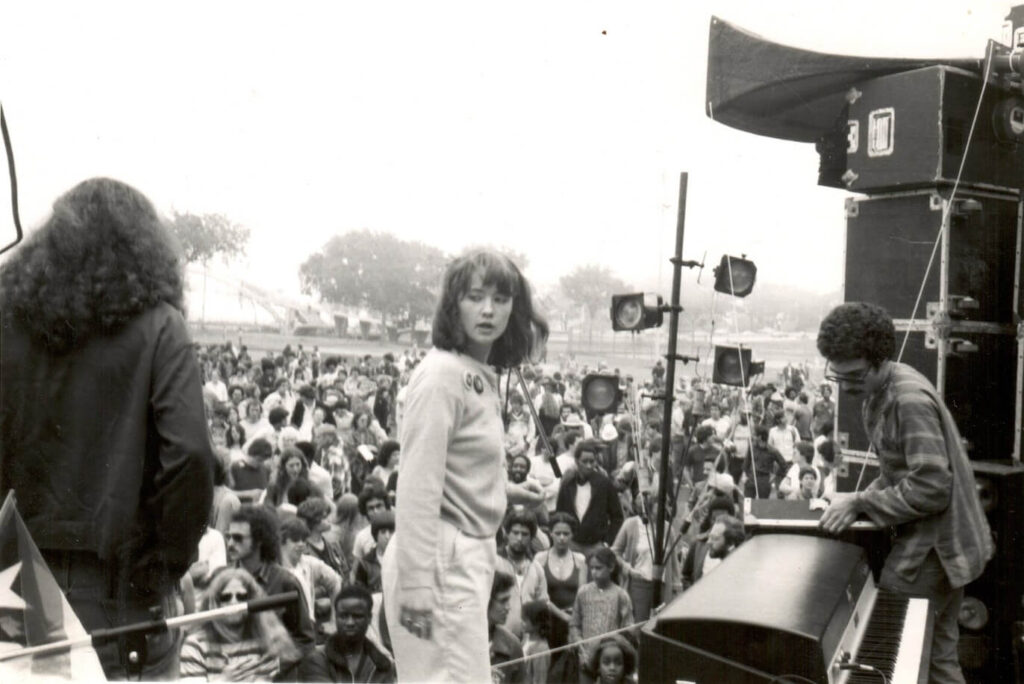 Rock Against Racism
Not long after her breakout local single, Fagan joined up with Heavy Manners, a new wave/ska group that quickly became the go-to opener for groups rolling through town, like The Clash, Third World, Grace Jones, Black Uhuru, The English Beat, and more. "There were starting to be bands coming through who weren't as well known—but Heavy Manners were a big draw in Chicago," Fagan says. "So if we were on the bill, we could really help bridge the situation between the local and national with punk and reggae groups."
The affinity went two ways, as Fagan had lived in the UK in the early '70s, and was enamored with reggae music: "I lived in London in 1974 and that's where I heard Bob Marley and The Harder They Come for the first time." As a bass player, she was drawn to the rhythm-heavy sounds she heard coming from Jamaicans who'd immigrated to London. "I'm a rhythm person more than a melody person," Fagan says. "And I'm a drum freak—I love drummers. If there's a really great drummer in a band, I'll spot it out and notice it right away. In Heavy Manners we had a very good drummer [Shel Lustig] and people tried to steal him constantly."
"We always had a 'Rock Against Racism' attitude with our music. We were all about Black and whites playing together. A lot of the attributes of ska music were really true to our character, so we enjoyed playing opening for bands that like typical white boy bands probably wouldn't have opened for—like, say, Peter Tosh."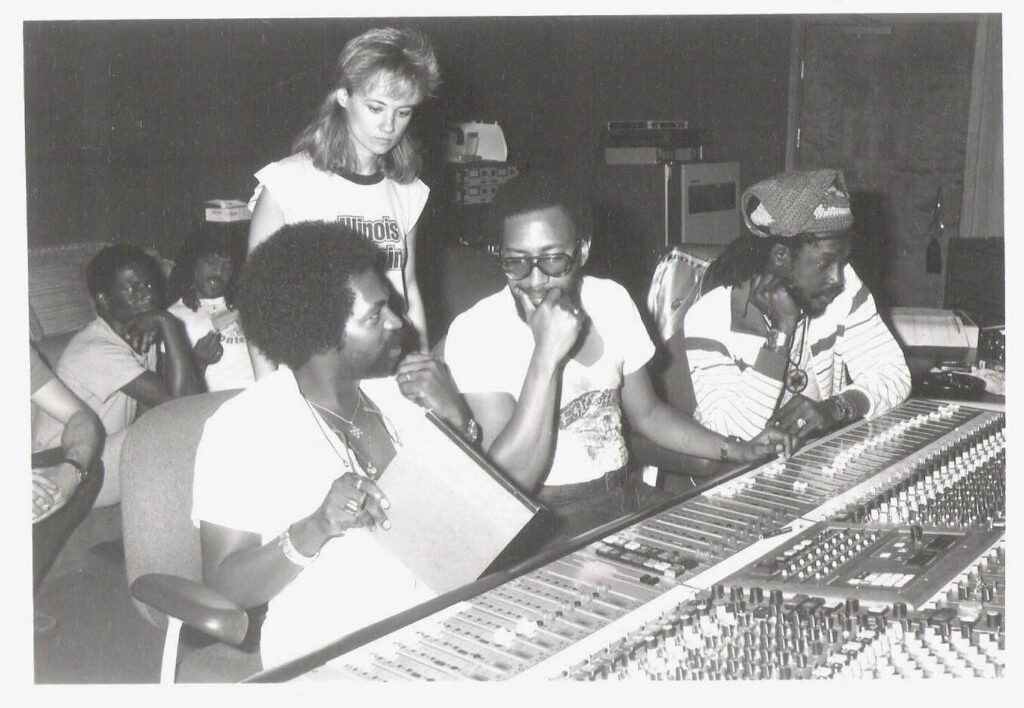 The Harder They Come
It was opening for Tosh that led to Heavy Manners teaming up with the Legalize It singer and Bob Marley guitarist Donald Kinsey. "We opened for him at Aragon Ballroom," Fagan says. "It was very good. I'd seen him many times and sometimes he seemed a little jet-lagged or too stoned or something, but this was a very exciting, animated show."
Feeling the energy of the room, Heavy Manners decided to premiere a new song, "Say It." After the gig, Tosh approached the band about working together. He came up to our bass player [Jim Robinson] and said, 'I wanna make a dance record.'" Arrangements were made, studio time booked, airline tickets purchased, and soon enough, Tosh could be seen rolling down Michigan Avenue "smoking a spliff on a unicycle."
"It was such a kick in the pants to work with him because he was such a character," Fagan says. "He brought an entourage of people with him…he had a cook, he had an herb man with him, he had this new girlfriend who was a dancer in Las Vegas. Just like a whole crazy thing. They were doing a whole fish fry in the studio."
Keep reading. Aquarium Drunkard is powered by its patrons. Keep the servers humming and help us continue doing it by pledging your support via our Patreon page. For heads, by heads.